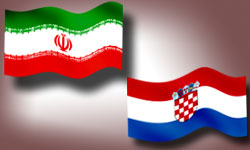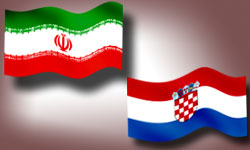 Head of Croatia-Iran friendship group underlined the strong support of his country's parliament for bolstering mutual cooperation with Iran in all the various spheres.
"The Croatian parliament supports expansion of cooperation with Iran in all fields," the Croatian legislator said in a meeting with his Iranian counterpart Heshmatollah Falahatpisheh here in Tehran on Monday.
Reminding Iran-Croatia commonalities and deep relations, he viewed expansion of cooperation with Iran in different fields, including ship-building and food industries, as important for his country.
He expressed the hope that the level of economic ties between the two countries would improve once bilateral agreements are implemented by the two sides.
Falahatpisheh, for his part, expressed pleasure in the trend of the expansion of the two countries' mutual cooperation in different fields, and said Iran and Croatia enjoy good capabilities for promoting their cooperation, specially in the fields of industries and training.
He further reiterated that such potentials and capabilities should be used to secure the interests of both nations.
The Iranian lawmaker described parliamentary cooperation as an important constituent and contributor to the development of the two countries' friendly ties, and announced the Iranian parliament's preparedness to promote the level of relations with the Croatian parliament.