Syria
Crowds Condemn Terrorist Attack, Syria to Respond with "Iron Fist"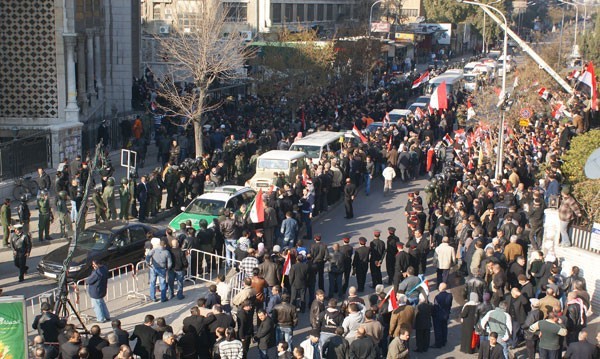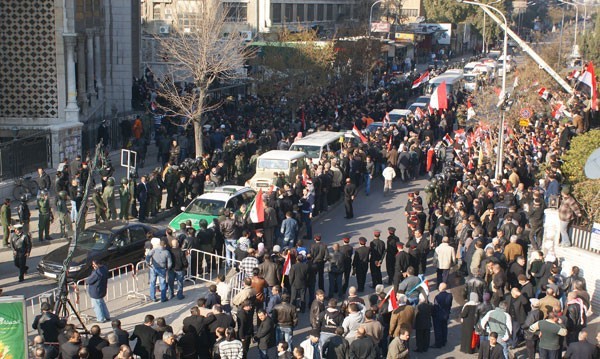 Huge Crowds arrived Saturday to Al-Hasan mosque to take part in the funeral and the procession of the victims who fell in a terrorist suicide attack that hit Al-Midan neighborhood in the Syrian capital Damascus Friday.
In parallel, masses gathered Saturday in the main squares of Hasaka city, Qamishli city and Daraa city in condemnation of the terrorist attack.
The participants also expressed their rejection of any foreign interference in Syria's internal affairs as well as their firm support to the independent national decision.
On Friday, Syrians gathered in various provinces in condemnation of the attacks.
Masses gathered in Damascus, Tartous, Aleppo, Raqqa, Sweida and Hasaka, chanting national anthems and calling on the Syrian army to maintain security and safety in the country.
The Syrian authorities stated Friday that it would respond "with an iron fist" to the terrorist escalation.
"We will strike back with an iron fist at anyone who is tempted to play with the security of the country or its citizens", Syria state television quoted Interior Minister Ibrahim al-Shaar as saying.