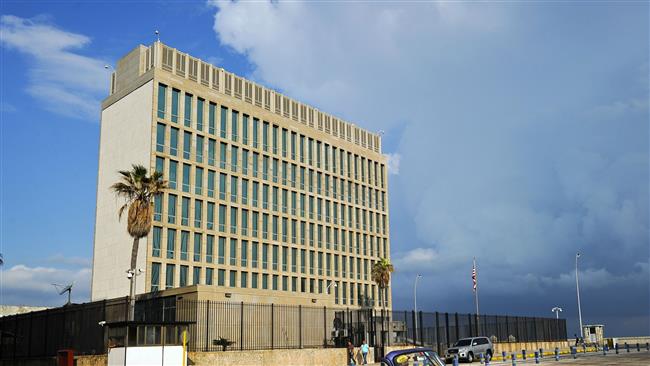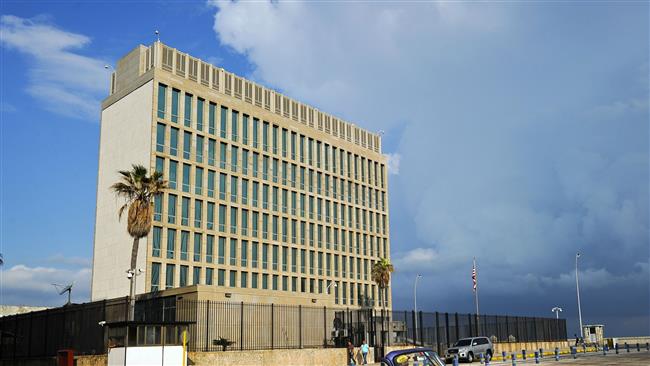 Cuba has reiterated its criticism leveled at the United States over Washington's decision to reduce staff at its Havana embassy.
The US is withdrawing more than half of its staff at its embassy in Cuba in response to alleged attacks on diplomats. Washington is also warning American citizens not to visit Cuba because some attacks occurred in hotels.
Cuba's Foreign Ministry chief for US Affairs Josefina Vidal said on Friday, "We consider the decision announced today by the US government through the State Department is hasty and will affect bilateral relations."
CBS News reported on Thursday that US Secretary of State Rex Tillerson had been advised to withdraw nonessential employees from Cuba after at least 21 US embassy staff members reported health problems including mild brain trauma, deafness, dizziness and nausea.
Several theories have been suggested for the mysterious health problems, the prominent theory being a sonic attack. However, audio experts have been unable to fully explain the matter.
Audiologists say they doubt the development of a sonic weapon that can be covertly used to bring about the range of symptoms reported in the affected diplomats.
Cuba has denied any involvement in the health problems.
Undoing renewed US-Cuba ties
Former US President Barack Obama re-established diplomatic relations with Cuba in 2015 and loosened some restrictions on doing business in the country. The two countries had been long-time Cold War adversaries.
Donald Trump, the current president of the United States, vowed in June to partially roll back the détente devised by Obama. Trump described Havana as "corrupt and destabilizing" in his address to the United Nations General Assembly earlier this month.