World News
Cuba ready to talk to US under equal terms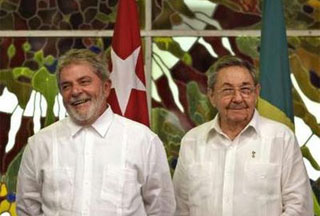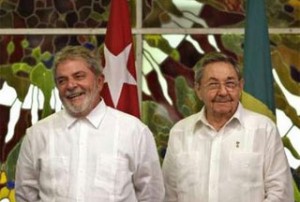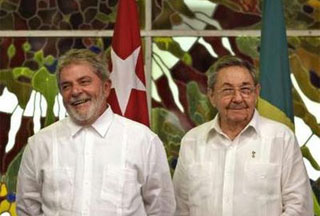 Cuba insists that the Island is quite prepared to open talks on "all" subjects with the United States under "equal" terms, Brazil's official Estado News Agency reports.
The Cuban President Raul Castro, who was showing his Brazilian counterpart Luiz Inacio Lula da Silva around the port of Mariel near Havana on Wednesday, said that Cuba was ready to discuss any problem with Washington.
"We want to discuss with the government of the United States all the problems that they want to (talk about). I repeat it three times: all, all, all. But we will only accept if it is in absolute equality," Castro said, according to the report.
In any potential dialogue, Washington "can ask about anything, but we also want to ask about all the problems of the United States," Castro said.
Castro admitted that the island does not embrace "maximum freedom of expression," but attributed that problem to US actions.
"Here there is not the maximum freedom of expression. That is true. But if the United States would leave us alone, there could be that maximum freedom," he said.
Washington severed all diplomatic ties with Cuba shortly after the 1959 revolution led by Fidel Castro, who formally retired two years ago in favor of younger brother Raul.
Washington has so far snubbed removing its five-decade-long economic and trade embargo on Havana.
The US Central Intelligence Agency (CIA) has admitted that it has tried to assassinate Fidel Castro several times.