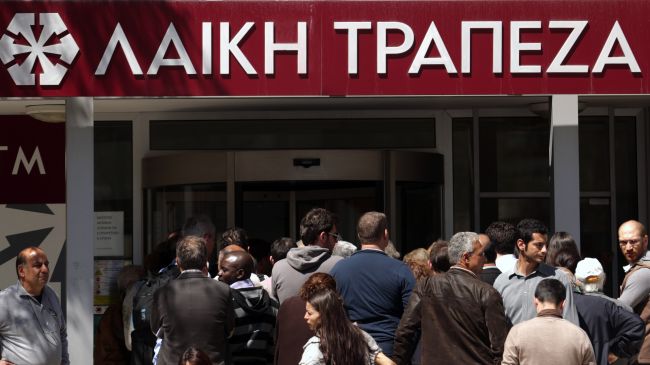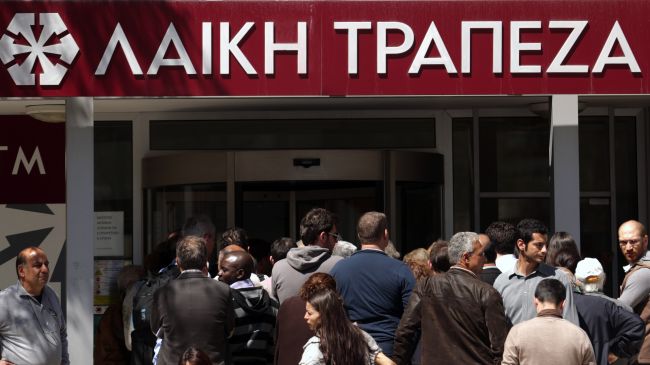 Banks in Cyprus have reopened to customers after a nearly two-week lockdown, but tight restrictions on transactions remain in place to stop draining the island's coffers after a stringent EU rescue package.
Bank staff turned up for work early in the capital Nicosia, as cash was delivered by armored trucks. Long lines of people had formed outside the banks before the doors swung open at 12:00 pm (1000 GMT) for the first time since March 16.
Systems were frozen ahead of the start of the business, and police reinforced security outside some ATMs and banks.
Most banks in Nicosia had between one and three guards posted at their entrances early morning, and some of them were carrying weapons.
The capital controls decree, including a daily withdrawal limit of 300 euros ($385), was taped to the windows of bank branches and bank staff handed out copies to customers.
Cypriot authorities state that the tight controls imposed on transactions to prevent a run on deposits will be temporary and initially for seven days.
However, economists say the rules will be difficult to lift as long as the Cypriot economy is in crisis.
Banks in Cyprus had been shut since March 16 as the government accepted a 10-billion euro ($13 billion) international bailout.
Under a deal agreed in Brussels on March 25, Cyprus must raise 5.8 billion euros ($7.4 billion) to qualify for the full loan from the European Union, European Central Bank and International Monetary Fund to avert bankruptcy.