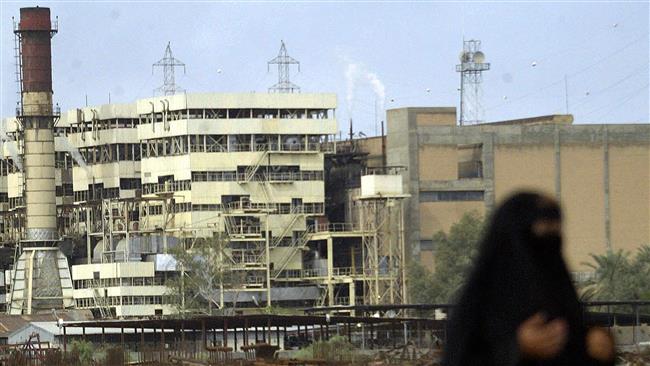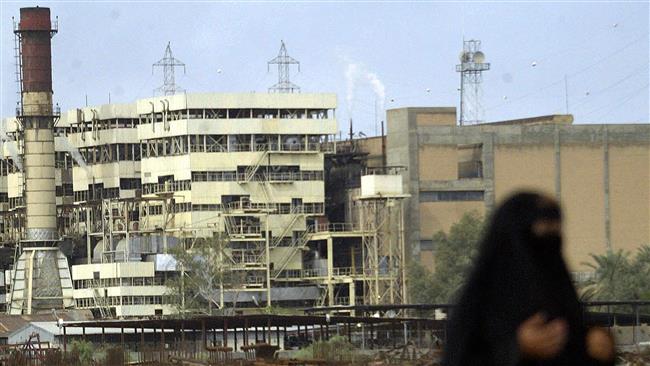 An Iraqi security official says at least seven people have lost their lives and a dozen others sustained injuries when Daesh Takfiri terrorists carried out a bomb attack against a power plant north of the capital Baghdad.
The official, speaking on condition of anonymity, said three attackers, armed with grenades and wearing explosive belts, entered Jalesiyah plant south of Samarra, located 125 kilometers north of Baghdad, at 2:00 a.m. local time on Saturday (2300 GMT Friday).
"They attacked the plant's workers, killing seven and wounding 12, according to an initial assessment," the official added.
Security reinforcements then arrived on the scene, killing two of the bombers and evacuating the employees.
According to the UN Assistance Mission for Iraq (UNAMI), a total of 125 Iraqi civilians lost their lives, and 188 others were injured as a result of the acts of terrorism and violence across Iraq in August.
The UN mission, however, did not mention the number of Iraqi police forces, who were killed or sustained injuries during last month's acts of violence.
A large number of the fatalities were recorded in the capital province of Baghdad, where 45 civilians were killed and 135 others wounded.
The UN figures showed 36 people were killed and 18 injured in the troubled northern province of Nineveh. Another four people lost their lives and 24 others suffered injuries in the central province of Salahuddin.
"Daesh terrorists have shown absolute disregard for human life. Shamelessly, the terrorists have indiscriminately targeted civilians, most recently in Baghdad earlier this week, to avenge their losses on the battlefield as they lost control of Tal Afar. However, the patience and resilience of the Iraqi people have defeated the terrorists' aim in breaking their unity," said the United Nations Special Representative for Iraq, Ján Kubiš.
Iraqi army soldiers and pro-government fighters from the Popular Mobilization Units, commonly known by the Arabic name Hashd al-Sha'abi, are engaged in joint operations to win back militant-held areas.
Iraq's Prime Minister Haider al-Abadi said on Thursday that the northern city of Tal Afar and the entire Nineveh province had been purged of the Daesh Takfiri terrorist group.
The recapture of Tal Afar was made possible with the help of the Iraqi army, Federal Police, counter-terrorism units, volunteer troops, and Rapid Response Forces, Abadi said.