Egypt
Daesh kills seven in church attack, bank robbery in Egypt's Sinai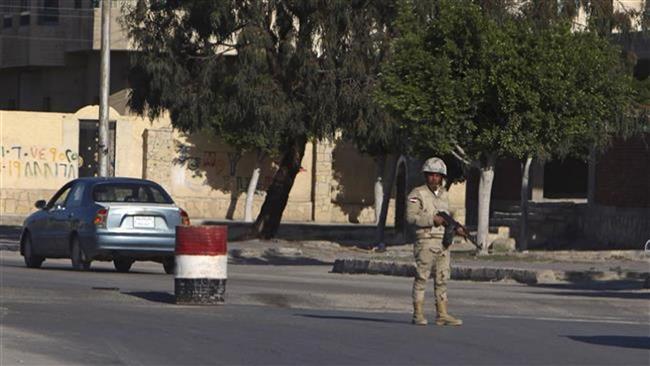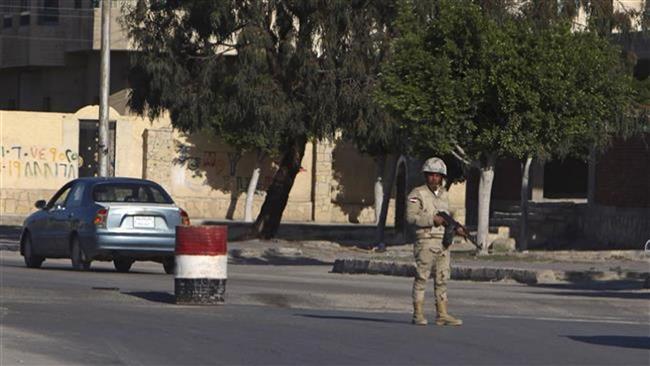 Daesh Takfiri terrorists have launched an attack on a church and robbed a bank in Egypt's Sinai Peninsula, killing at least seven people, including policemen, security guards and civilians.
Egypt's Interior Ministry said the terrorists drove into the coastal city of el-Arish in five cars on Monday and traded gunfire with the guards outside the Church of Saint George, which was unused following a wave of previous attacks on Christians in the area.
The Takfiris then used the church attack as a distraction to raid a bank in the city center and empty its safe.
The ministry said in a statement that the militants stormed a National Bank of Egypt branch in el-Arish with explosives and guns, killing three civilians, including a child, three guards and one soldier. The assault also left 15 people injured, including women and children.
"They looted the entire bank and left explosive devices inside," said a senior security official, speaking on condition of anonymity, adding that a bank employee also appeared to have been kidnapped in the attack.
Security forces cordoned off the city center and evacuated residents living in the vicinity of the church and bank building after the terrorists fled the site of clashes.
"The militants fired shots randomly in the street as if they were celebrating, with some of them raising their black flags (of Daesh). They roamed the streets for about 20 minutes then disappeared," a witness said.
The incident took place a day after attacks on military outposts in North Sinai province killed 24 members of Daesh and six Egyptian soldiers.
Over the past years, militants have been carrying out anti-government activities and fatal attacks, taking advantage of the turmoil caused in Egypt after the first democratically-elected president, Mohamed Morsi, was ousted in a military coup in July 2013.
The Velayat Sinai militant group, which is an affiliate of Daesh, has claimed responsibility for most of the assaults. The group later expanded the assaults to target members of Egypt's Coptic Christian community as well as foreigners visiting the country. That has prompted the government to impose the state of emergency and widen a controversial crackdown, which critics say has mostly targeted dissidents.
In May, Takfiri militants attacked a bus carrying Coptic Christians in Egypt's southern Minya province, leaving dozens of causalities.
The attack came after church bombings in December 2016 and April killed dozens of Egypt's Coptic Christians. Daesh claimed the attacks.