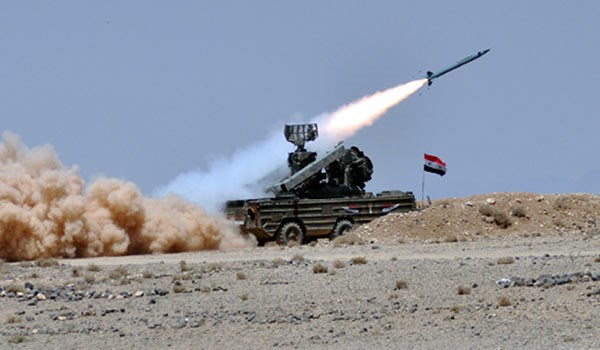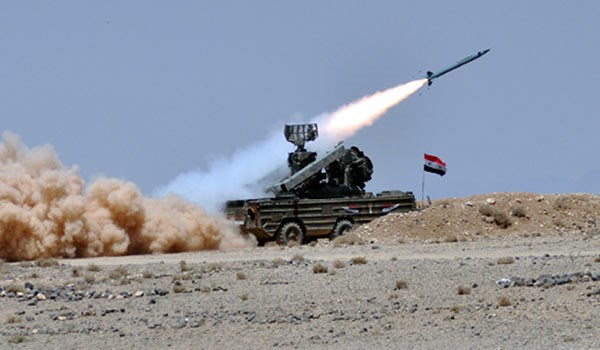 The Syrian Defense Ministry vowed to give crushing response to any Turkish violation of the Syrian airspace.
Hours after the Turkish Air Force carried out several airstrikes in Northern Syria, the Syrian Defense Ministry underlined preparedness of the country's air-defense units to target Turkish warplanes that violate its airspace.
Ankara claimed as many as 200 Kurdish fighters were killed during their raids in northern Syria; however, the People's Protection Units (YPG) denied the report.
Turkey's General Staff said Thursday that an estimated 160-200 Kurdish militants were killed in Turkish airstrikes in Northern Syria.
"Our Air Force as part of the Euphrates Shield operation carried out 26 strikes on 18 targets of the PKK militants, killing 160-200 militants," the General Staff said.
Nine buildings controlled by the Kurdish formations, five vehicles and arms depots have been destroyed in the strikes, it added.
On August 24, Turkish forces, backed by US-led coalition aircraft, began a military operation dubbed Euphrates Shield to clear the Syrian border town of Jarabulus and the surrounding area of ISIL and many other countries.
As Jarabulus was retaken, the joint forces of Ankara, the US-led coalition and Turkish-backed militants continued the offensive to the Southwest. The intervention prompted accusations of invasion from Damascus and Syrian Kurds.