Syria
Damascus Deplores Foreign States' Insincere Stance on Annan's Plan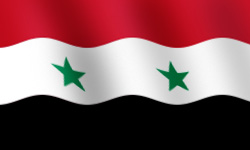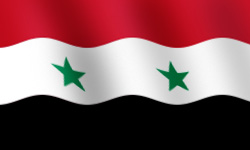 Syria voiced regret over UN-Arab League Special Envoy for Syria Kofi Annan's decision to step down, and lashed out at certain foreign states for their insincere stances towards both Annan's peace plan and Damascus's efforts to restore peace and stability in the country.
"The foreign countries, that targeted the stability in Syria and at the same time voted in favor of Annan's (peace) plan, always insisted on the failure Annan's plan," Syrian Foreign Ministry said in a statement on Thursday evening.
The statement added that the foreign countries have never been sincere about their claims on trying to help the Syrian government to pass through the crisis and they have even tried to make Annan's plan to fail by supporting the terrorist groups and giving shelter to them.
Meantime, the statement stressed that Syria has always proven its commitment to Annan's plan and it has always cooperated with the international observers in Syria.
Annan announced that he will leave his post on August 31, and stressed that disunity in the international community has hampered his ability to carry out his mission in Syria.
"I did not receive all the support that the cause deserved," Annan said at a press conference in Geneva on Thursday.
Annan brokered a six-point peace plan earlier this year, but it has struggled to gain traction on the ground.
Annan's plan called for the realization of a ceasefire between the government and the opposition and also urged that humanitarian groups be allowed to have access to the population, detainees be released, and a political dialogue be started.
Terrorists and rebels widely supported by the US, Saudi Arabia, Qatar and Turkey have disregarded the cease-fire that stood on top of Annan's plan and was to begin in April.
Syria has been experiencing unrest since March 2011 with organized attacks by well-armed gangs against Syrian police forces and border guards being reported across the country.
The government blames outlaws, saboteurs, and armed terrorist groups for the deaths, stressing that the unrest is being orchestrated from abroad.