Syria
Damascus, pole of encountering the Zionist regime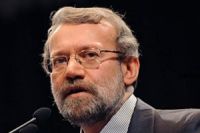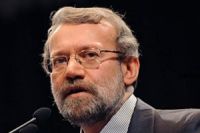 The speaker of the Iranian parliament named Syria as the pole of encountering with the Zionist regime.
 According to IRNA, Ali Larijani, the speaker of Iran's Majlis, in a meeting with a group of Sudanese elite on Wednesday, stated that despite the motto of defending democracy, western governments are dispatching money and weapons to Syria in order to destroy one of the poles of Resistance there.
He added, "An extremist current is taking shape in Syria which will be very problematic for the entire region.
Noting that some international and regional currents want to destroy Syria, the Iranian top official added that political talks are the only solution, and for political reforms to take place a security ground without military interference in Syria is needed.
Emphasizing on the necessity of unity in the Muslim world Larijani reiterated, "Muslim countries have different economic, social, political, and cultural capacities that should be used to unite and prevent discord in the Islamic world."