Syria
Damascus: Syrian Army Scores More Victories against ISIL Near Al-Seen Airbase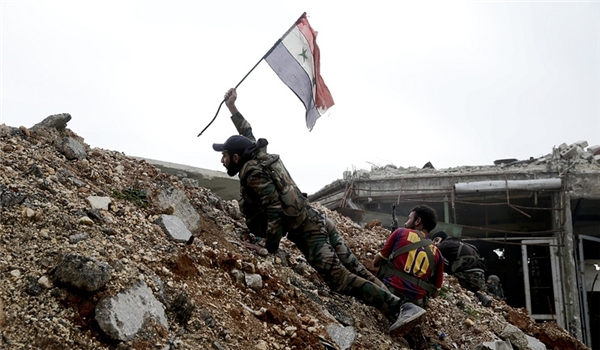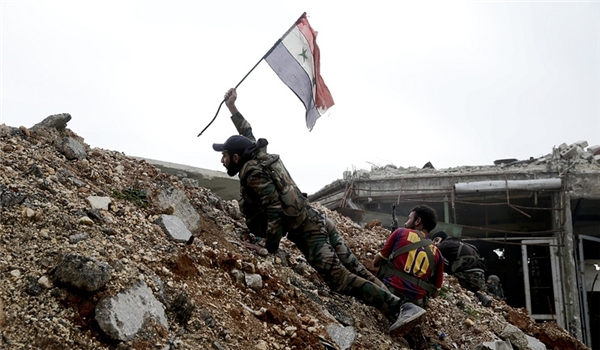 Syrian Army troops engaged in fierce clashes with the ISIL near al-Seen military airport in Northeastern Damascus, pushing them back from more positions.
The army troops regained control of the Eastern Battalion and Western Battalion regions and warehouse 559 near the al-Seen airbase in Eastern al-Qalamoun region on Friday.
All the regions were cleansed of terrorists after heavy clashes.
On Thursday, the Syrian army, supported by the air force, had repulsed terrorists' attacks in the Northern parts of Jobar in Damascus, killing more than 150 militants.
A military source said that the Syrian army forces repelled the al-Nusra (Fatah al-Sham) Front terrorists' repeated attacks to break the siege on militants stationed in al-Qazal plants region in Northern Jobar, adding that the army units have killed over 150 militants, including foreign commanders and members, and wounded hundreds of others during the operations.
Also, The Syrian troops smashed 3 tanks, 4 armored vehicles, 5 mortar-launchers, 3 artilleries and 1the5 machinegun-equipped vehicles of the terrorists in the battle.
According to the source, clashes continue between the army and terrorists in Northern Jobar and the army units are targeting the militants' gathering centers and moves in Jobar and the nearby areas by artillery and missile fire.
The source added that the Syrian air force has also launched heavy airstrikes on the terrorists' positions and supply routes from Eastern Ghouta to the North of Jobar region, inflicting heavy casualties and damage on the militants.