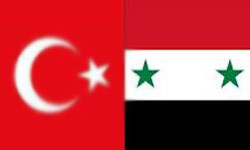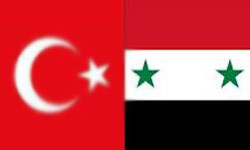 The Syrian foreign ministry said it welcomes a Russian proposal on the formation of a joint Syria-Turkey security committee for exchange of security information and joint border control by Syria and Turkey.
The proposal was made by Russian Foreign Minister Sergei Lavrov three days ago in Moscow, a Syrian foreign ministry statement revealed on Saturday.
The foreign ministry officials in a meeting with the Russian ambassador to Damascus reviewed the offer, and said that they are ready for setting up a joint security committee between Damascus and Ankara to control the common Syria-Turkey borders, it said.
Syria's Ambassador to the United Nations Bashar al-Jaafari in a letter to the UN Security Council on Saturday said that his country is ready to set up a joint security committee with Turkey.
In his letter, al-Jaafari said that the Syrian government has agreed with Russia's proposal on the establishment of a joint security committee between Ankara and Damascus.
The border conflicts between Turkey and Syria started on October 3, when a mortar hit the border town of Akcakale in Southern Turkey.
It was not clear who fired the mortar into Turkey, but security sources said it had come from near Tel Abyad and that Turkey was increasing the number of troops along its border.
Syria says it is investigating the source of the mortar bomb and urged restraint. Information Minister Omran Zoabi conveyed his condolences to the Turkish people, saying his country respected the sovereignty of neighboring countries.
But, Turkey fired artillery and mortars at targets inside Syria this week.
Since the beginning of unrests in Syria in March 2011, Turkey has tried hard to intensify the crisis in Syria by training terrorists and sending weapons to the Arab country. Such behavior resulted in further problems for the government of Turkish Prime Minister Recep Tayyip Erdogan in its relations with its neighbors.