Syria
Daraa: Vehicle full of terrorists blown up after striking roadside bomb, many terrorists sent to hell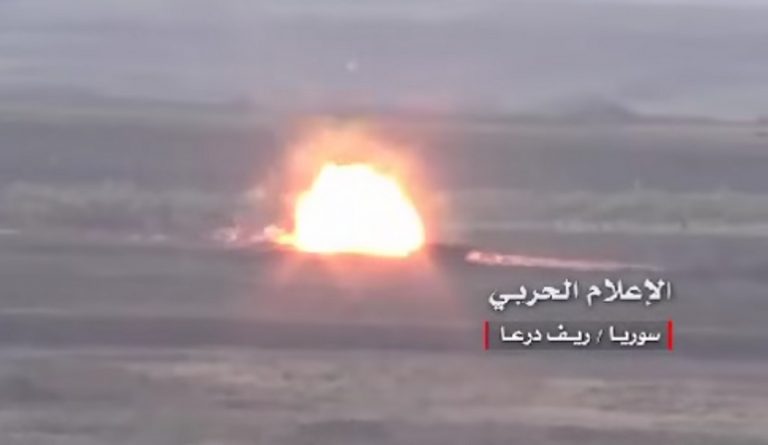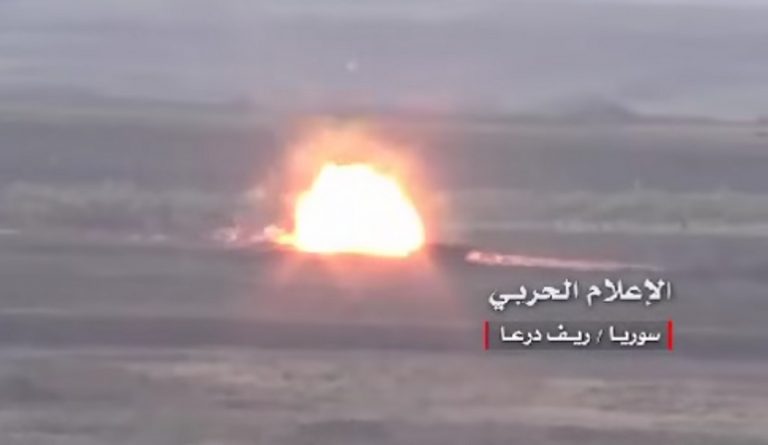 In a not at all unusual event for militant-controlled areas of Daraa province, another vehicle commandeered by rebel fighters has been struck by a roadside bomb.
According to reports, five militants linked to the Free Syrian Army were killed and injured in the attack. They were traveling along the road between Rakham and Al-Karak towns in Daraa's eastern countryside.
According to Al-Masdar News journalist Ibrahim Joudeh, Syrian Army infiltration forces and undercover operatives have increased their assassination attacks across rebel-held areas of Daraa, particularly in the form of roadside bombings aimed at taking out high-ranking commanders and large fighter groupings.
The roadside bombing comes amid reports that the Syrian Army is massing for a big offensive in northern Daraa to retake key areas from rebel forces.