World News
Daughter of Anti-zionist, Anti-imperialist Russian Philosopher Assassinated in Car Bomb
A powerful explosion ripped apart an SUV near Moscow on Saturday night, instantly killing the daughter of prominent Russian philosopher and political commentator Aleksandr Dugin.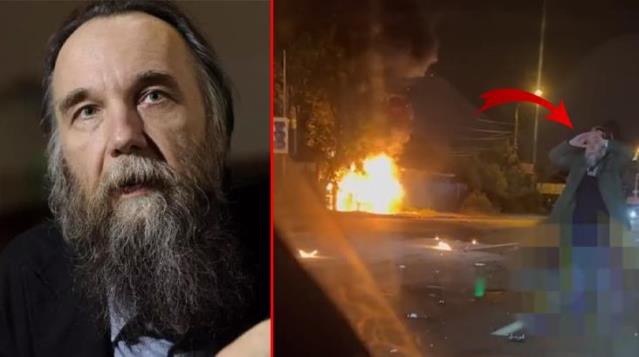 According to investigators, an explosive device presumably detonated inside the vehicle, which then caught fire.
"The female driver, who was behind the wheel, has been killed on site," the Investigative Committee said, as quoted by Russia Today.
Darya Platonova was the daughter of philosopher Aleksandr Dugin, described as President Vladimir Putin's "brain" and often painted in the West as the ideologist of Putin's foreign policy over the past decade.
However, in Russia, Dugin is viewed as a relatively marginal figure due to his often extreme anti-Western and 'neo-Eurasian' views. The 60-year-old has never been officially endorsed by the Kremlin.
On Saturday, the philosopher was giving a lecture at the 'Tradition and History' family festival, with his daughter attending as guest. Some reports suggest that Dugin initially planned to leave the event in the same car with Darya, but later changed his plans.
Russian writer and political activist Zakhar Prilepin, who also attended the 'Tradition and History' festival, hinted that Ukraine could be behind the bombing.
"They do things like this. They've crossed the line long ago," he wrote on Telegram, noting the assassination of the head of the Donetsk People's Republic, Aleksandr Zakharchenko, in 2018, which was blamed on Kiev, and other high-profile bomb attacks in Donbass in recent years.