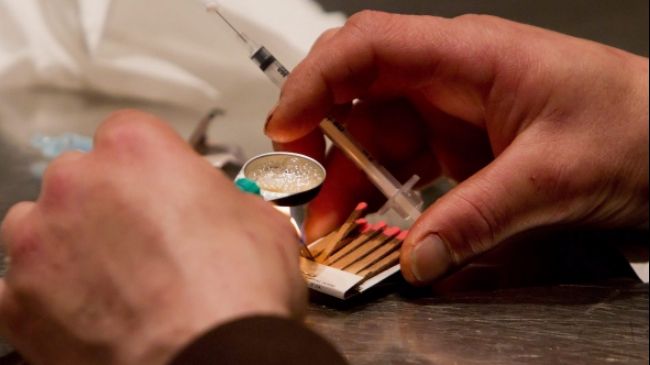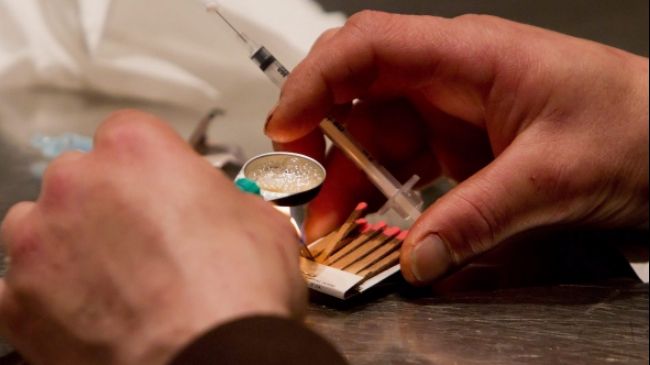 A new kind of heroine, called "Killer Heroin," is being blamed for an increased number of deaths and fatal overdose cases in the US. The heroin is a mix of the traditional drug and a new additional chemical called fentanyl.
The killer heroin has started gaining the attention and concern of authorities as people have been reported dead due to its overdose.
Just last month, a man was reported dead in the bathroom of a grocery store. The owner of the grocery store called 911 and when the rescuers found the body, a needle was still stuck in his arm. According to statistics, the man was one of more than 80 across the country who have died in recent weeks after injecting heroin spiked with fentanyl.
According to the details provided by experts, fentanyl is a powerful synthetic opiate and addicts who use it are normally unaware that the drug is spiked with it. Fentanyl is a powerful narcotic which is typically administered to people who are in chronic pain, usually those who are suffering from end-stage cancer.
The drug is also used as an anesthetic in certain cases as it is considered 80 times more powerful than morphine. The downside is that fentanyl can also kill by inhibiting breathing and doctors are extremely careful while administering this drug.
"The dealers push this as being a super high, which it is, but it's also lethal," said Ellen Unterwald, director of the Center for Substance Abuse Research at the Temple University School of Medicine.
Unterwald also explained that dealers are typically not aware how much fentanyl is mixed in the heroin and just a small amount can be fatal due to the drug's potency.
When Philip Seymour Hoffman was found dead in his apartment with a needle stuck in his arm, authorities initially thought that the actor had taken the killer heroin. However, after the drugs found in his possession were tested for fentanyl, none was found mixed in it.
Due to the increasing overdose cases related to the Killer Heroin, the Drug Enforcement Administration put out a bulletin, warning local authorities of the dangers of the new drug. It urged first responders to "exercise extreme caution" when coming into contact with any heroin because fentanyl can be absorbed through the skin.
So far, in Maryland, at least 37 people have been reported dead due to the combined drug, according to the statistics provided by the Maryland Department of Health and Mental Hygiene. In Western Pennsylvania and Rhode Island, 22 and 25 people have died because of it respectively.