Pakistan
Death toll from bomb attack on Pak train hits eight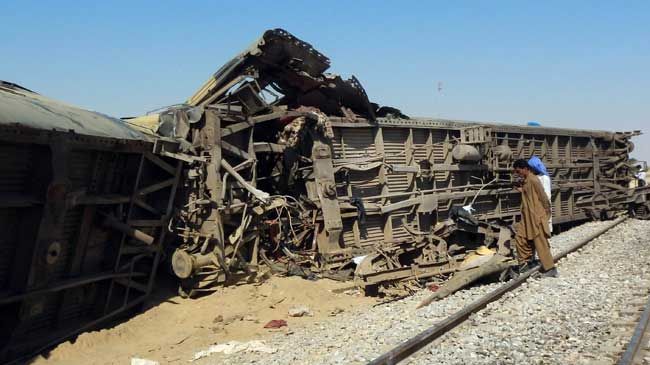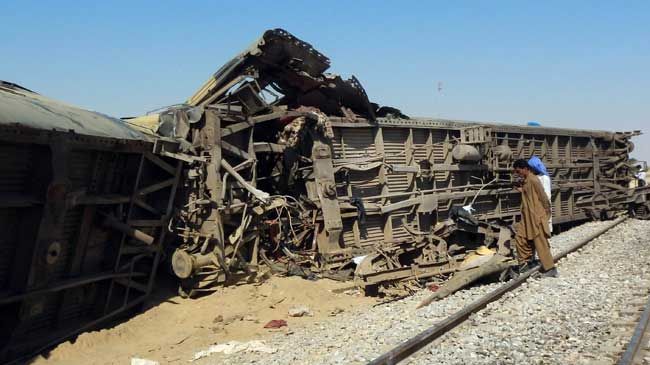 A bomb blast has derailed a passenger train in Pakistan's southern Sindh province, killing at least eight people and injuring 20 others.
Several train cars derailed when the bomb planted on the track went off in Kashmor district, adjoining Baluchistan.
A militant group calling itself the Baluch Republican Army was quick to claim responsibility.
The group said the attack was in retaliation to killings by Pakistani paramilitaries in Baluchistan's Dera Bugti region.
This is not the first attack the group has carried out in the region.
Last week, the group blew up three gas pipelines, suspending supplies to millions of families for two days.
Pro-Taliban militants and some Baluch insurgent groups have carried out numerous attacks against security forces as well as civilians and managed to spread their influence in various regions of the country, despite spardoic offensives by the Pakistani army.
The developments come after Islamabad government initiated the peace talks last week in an attempt to end endemic violence in the country.
Skepticism is growing over the success of the talks between Pakistan's government and pro-Taliban militants who have set tough conditions to negotiate.
Thousands of Pakistanis have lost their lives in bombings and other militant attacks since 2001, when Pakistan entered an alliance with the US in the so-called war on terror.