Lebanon
Death toll from Tripoli fights grows to 30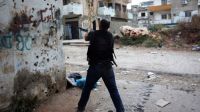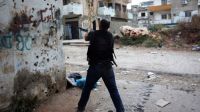 The death toll from week-long fighting in Lebanon's northern city of Tripoli has risen to 30.
According to the sources, four people from Bab al-Tibbaneh neighborhood died on Friday night. Another three people, including a soldier, lost their lives in Jabal Mohsen neighborhood.
The new deaths came as the Lebanese army increased its presence across the neighborhoods of Bab al-Tibbaneh and Jabal Mohsen on Friday to prevent further clashes that have erupted between the supporters and opponents of the Syrian government.
At least 204 people have also been injured in the latest fighting that broke out in Tripoli on May 19.
Rocket-propelled grenades, mortars and machineguns have been fired during the clashes in the port city. Despite a cautious calm on Saturday, snipers were still operating in both districts.
While residents in Bab al-Tibbaneh support the insurgents operating in Syria, the people of Jabal Mohsen are loyal to Syrian President Bashar al-Assad.
Many homes have been damaged due to the unrest in the two neighborhoods.