World News
Death toll in Balkans flooding rises to 44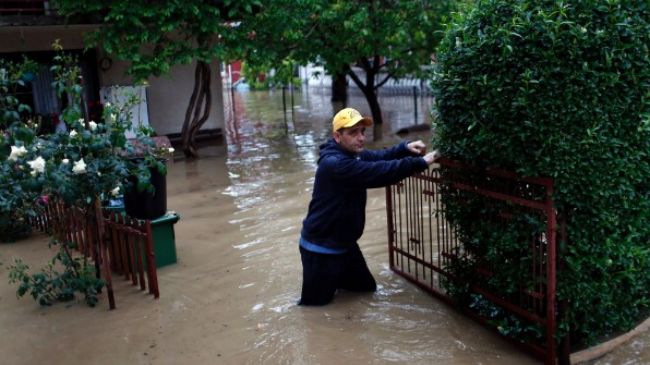 The death toll from record flooding in the Balkans rises to 44 as more bodies have been recovered from the Serbian town of Obrenovac.
Serbia's Prime Minister Aleksandar Vucic said on Sunday that 12 corpses were recovered in the town of Obrenovac, near the capital, Belgrade, bringing the toll in Serbia to 16.
He expressed concern over how many may eventually be found once waters subside. Authorities estimate that 90 percent of the town has been flooded.
According to reports, more than 15,000 people have been evacuated their homes across the country.
Rising waters also threaten Serbia's largest power plant, Nikola Tesla. Workers at the power station have been evacuated as floodwaters surrounded the plant and a vast area around it.
"Our primary concern is to protect the power plant…we are doing all we can," Vucic said.
The floods have been unprecedented in 120 years. A new wave of flooding is expected to hit the region on Sunday evening.
Authorities in Bosnia-Herzegovina also said the flooding has affected nearly one million people, as almost one-third of the country is flooded with houses, roads and rail lines submerged.
One of the country's worst-hit areas is the northeast, where more than 20 bodies have been brought to the morgue in the northern city of Doboj. Seven bodies have also been recovered in other affected areas in Bosnia.
The severe weather has prompted Bosnian authorities to declare a state of emergency in the country.
The flooding has also prompted the evacuation of hundreds of people in Croatia, where one person has died.
Unprecedented floods have wreaked havoc in the region over the past three days.