Death toll in Turkey blast rises to 205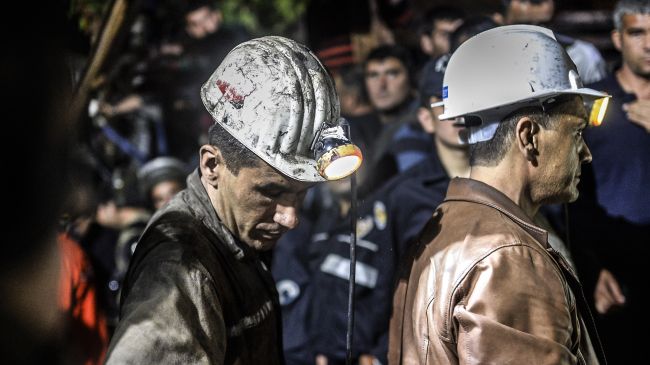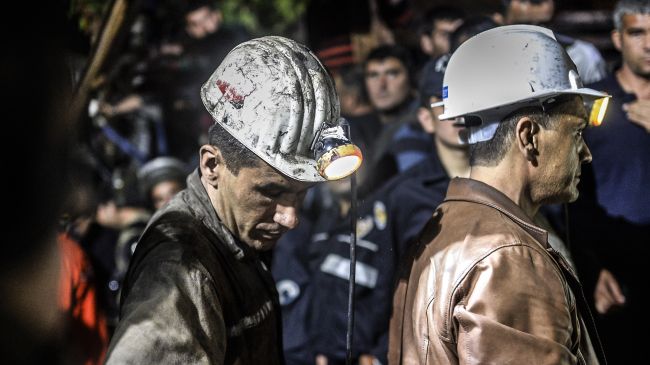 An explosion at a coal mine in the western Turkish province of Manisa has left at least 205 people dead and more than two hundred others trapped, officials say.
A faulty electrical transformer is believed to have caused the explosion at the mine, which occurred in the town of Soma at around 3:30 p.m. local time (1230 GMT).
Early on Wednesday, Turkish Energy Minister Taner Yildiz described the situation at the mine as "worrisome," saying, "We fear the number (of casualties) could rise even further because those who came to help out may be among the injured and affected by the smoke."
Turkey's energy minister further said that 80 miners were also injured in the explosion and ensuing fire in the mine and noted that 787 workers had been underground at the time of the blast.
"As the time passes, we are very quickly heading to an unfavorable outcome," Yildiz said.
He also said that if any act of negligence is found to have been behind the disaster, "we will not turn a blind eye to it. We will do whatever necessary including all administrative and legal steps."
Turkish Prime Minister Recep Tayyip Erdogan is set to arrive in Soma later on Wednesday after cancelling a trip to Albania.
Speaking in the capital, Ankara, Erdogan expressed his "heartfelt condolences" to the families of those who lost their lives in the disaster, saying, "Some of the workers have been rescued and I hope we will be able to rescue the others."
Following the incident, the mining company Soma Komur released a statement, saying the explosion occurred at the mine "despite maximum safety."
"Unfortunately, some of our workers have lost their lives in this tragic accident," the statement said, adding, "The accident happened despite maximum safety measures and inspections, but we have been able to take prompt action."
Lignite coal mining is a major industry in Turkey's Soma. A similar incident in 1992, marked the country's worst mining disaster in which 270 miners were killed near Zonguldak, on the Black Sea.