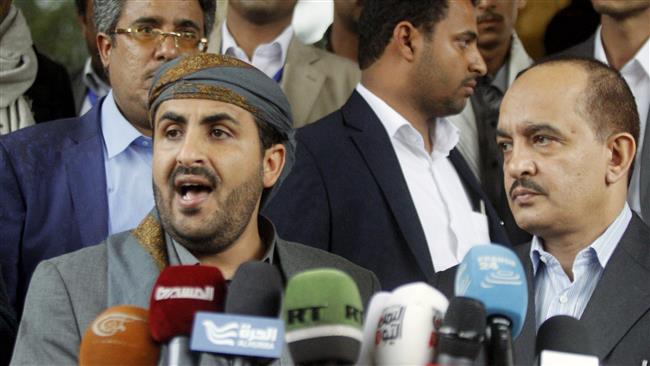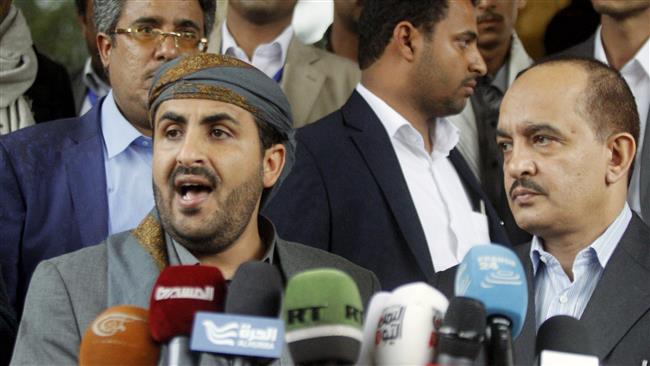 Yemen's Houthi Ansarullah movement says Riyadh has released dozens of its fighters under a deal to quell fighting on the Saudi-Yemeni border as peace talks between the warring sides continue in Kuwait.
"We received 40 prisoners, 20 of those were captured inside Yemen," Reuters quoted a Houthi spokesman, Mohammed Abdulsalam, as saying in a statement on Saturday.
The official, however, did not elaborate on the location where the remaining prisoners are being held.
The development comes as Houthi fighters and their allies, on the one hand, and Saudi-backed loyalists to ex-president, Abd Rabbuh Mansur Hadi, on the other side, are holding UN-brokered negotiations aimed at ending the conflict gripping the impoverished state.
The discussions, which started in Kuwait City on April 21 after a three-day delay, are underway against the backdrop of an open-ended ceasefire that began in the conflict-ridden country at midnight on April 10.
Warring parties also began face-to-face negotiations for the first time on April 30.
Ismail Ould Cheikh Ahmed, the UN special envoy for Yemen, described the atmosphere of the talks as positive, saying "everyone renewed their commitment to cease hostilities."
"We are working to develop a framework that builds on commonalities. Does this mean we removed all obstacles to a political solution? No, but we are getting there," he added.
On Saturday, a Houthi delegation in the peace talks presented a plan to the UN for a transitional government to oversee a handing over of weapons and freeing of political prisoners before elections.
The Houthis have demanded the exclusion of Hadi from the future vote, according to a negotiating source. Meanwhile, the Hadi side wants the Houthis and allies to hand over arms and withdraw from the areas under their control.
The Houthis have been demanding a complete lifting of the blockade which has been imposed on Yemen by Saudi Arabia since March 2015. Hadi's delegations, says, however, that the Houthis must first implement the terms of a UN resolution and withdraw from the areas they have captured in Yemen.
Yemen has seen almost daily military attacks by Saudi Arabia since late March 2015, with internal sources putting the toll from the bloody aggression at more than 9,500.
The Houthi Ansarullah fighters took state matters into their own hands after the resignation and escape of Hadi, which threw Yemen into a state of uncertainty and threatened a total security breakdown in the country, where an al-Qaeda affiliate is present.