Qasem Suleimani
Iran
Leaders of Ummah
Middle East
Resistance Axis
Defender of the oppressed of all faiths: General Soleimani
As the world mourns the second anniversary of the assassination of Lieutenant General Qassem Soleimani, different aspects of his life and beliefs are coming to light, One of which is his altruism and compassion for the oppressed, be they Christians, Muslims, or adherents of other religions.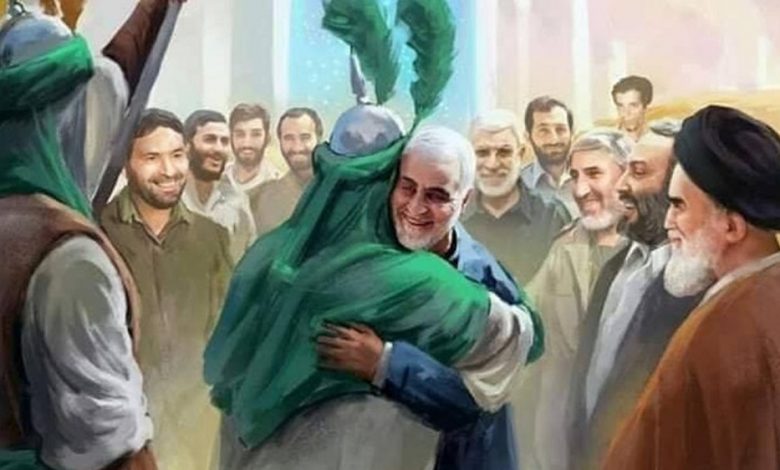 The late Iranian commander, Lieutenant General Qassem Soleimani, was seen as a hero who stood up for the suppressed Muslims, Christians and people of other religions in Syria and Iraq, as well as other parts of West Asia.
According to many Syrians and Iraqis, he was fearless, courageous, and altruistic and ever-present on the battlefield. General Soleimani was the spearhead of the fight against the US sponsored Daesh Takfiri terrorist group in West Asia.
He was the strategic mastermind of the many battles against Takfiri terrorists in Syria. He played an important role in the liberation of the Christian dominated regions from the grip of Takfiri terrorists who had over run the country.
He also had a great reputation in Iraq, where Daesh had conquered large parts of the country. He managed to unite Sunni Kurds and Shia fighters in the battles against Takfiri terrorists. Therefore, for many Iraqis, he was a hero just as he was in Syria.
General Soleimani was able to put into practice very important plans, thus providing regional security by preventing Daesh terrorists from overthrowing governments in Syria, Iraq, Lebanon, and other countries.
Daesh was actually an American and Zionist creation in order to destroy a number of Muslim countries, as well as give a horrible image to Islam. Because Daesh terrorists indulged in horrific crimes against innocent people. And so, that project that the imperialists and the Zionists had launched, we saw how they erupted in Iraq, In July of 2014. And by 2017, they were wiped out through the efforts of martyr General Ghassem Soleimani.

Zafar Bangash, Institute of Contemporary Islamic Thought
General Soleimani was assassinated in a US drone strike on January 3, 2020, while on a trip to the Iraqi capital Baghdad to assist in the fight against Daesh.
This raises the question of why Washington should kill the two men who most successfully fought the terrorists in West Asia.
General Soleimani was a powerful strategic mastermind who revealed the ugly face of Western interference in both Syria and Iraq. His assassination exposed the US support for terrorist groups and Washington's lies of countering terrorism.
Lieutenant General Soleimani was loved by people of the region as a defender of the oppressed, protecting Christians, Muslims and Jews as well as those of other religions.
Western sponsored terrorist groups, such as Daesh and Jabhat al-Nusra, sought to promote an image of Islam that was false.
And these groups were created by the Israeli regime and America with the financial support of Saudi Arabia.
General Soleimani confronted these deviant groups in Iraq and Syria. He managed to help the oppressed; he tried to save women, men and children in Iraq and Syria, from the crimes of Takfiri terrorists no matter what faith they adhered to
He united Muslims and Christians and people of other religions in the fight against terrorists and managed to defeat the terrorists.
Daesh's tactics included killing innocent people, kidnapping women and raping them, killing children and so on.

These are things that have absolutely nothing to do with Islam. In fact, they are the very antithesis of the values of Islam, which places a great premium on saving and protecting human life.

So while Daesh and their backers were busy in killing innocent people, and with the deliberate policy, of course, of the Imperialists and the Zionist to create the very violent and negative image of Islam, but the people, obviously, the targeted people were horrified by their actions, whether it was in Iraq or in Syria,

Zafar Bangash, Institute of Contemporary Islamic Thought
Millions of people in Iran, Iraq, Syria and the rest of the world attended the funeral of General Soleimani. This shows the high esteem with which he was regarded by the West Asian nations as well as all the free thinking people of the world.