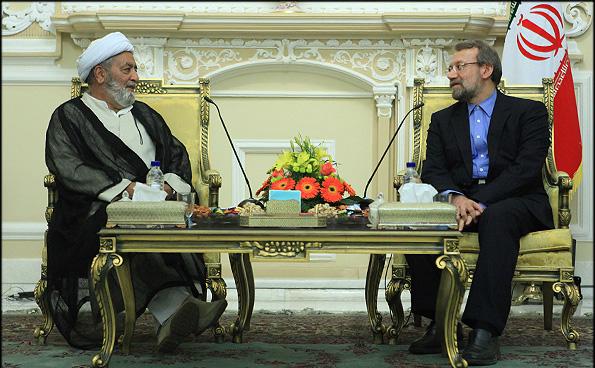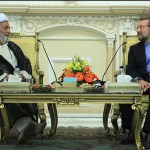 Iranian Majlis Speaker Ali Larijani held a meeting with Molavi Iftikhar Hussain Ansari, a senior Muslim scholar from the Indian state of Jammu and Kashmir, in Tehran on Monday.
During the meeting, Larijani called defending the rights of Muslims one of the priorities of the Islamic Republic of Iran.
Iran is seriously pursuing Muslim issues across the world, he told Ansari, who is also the senior representative of Muslims in Kashmir's parliament.
Larijani mentioned the many affinities India and Iran share and their extensive historical and cultural interactions and said, "With (their) rich cultures and histories, Iran and India have played very significant roles in the region for a long time."
He also stated that the Islamic civilization and Muslims have played a prominent role in the cultural and political progress of India.
Ansari praised Iran for its support of Muslims' rights in the region and the international arena.
"The Islamic Revolution (in 1979) revived the role of Islam and Muslims, in political equations," he said.
He described the Islamic Republic of Iran as the main supporter of Muslims.
"Today, in many parts of the world, Islam is identified with the name of Iran."
He also praised the Iranian parliament for the outstanding role it plays in supporting the rights of Muslims.