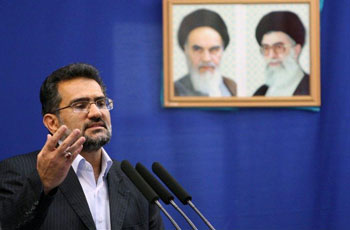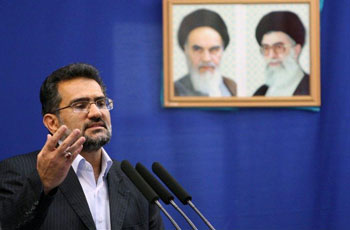 Defense of the world oppressed nations, Palestinian nation in particular, is the cornerstone of Iranian nation's ideology, said Minister of Culture and Islamic Guidance Mohammad Hosseini on Friday.
Hosseini, addressing this week's Friday prayers congregation as pre-sermon lecturer, said while the West, European Union, Zionism and the US have resorted to diversified threats, sanctions and resolutions
against Iran and do not even negate the military option, Iranian nation will not only defend its national interests but also help Muslims in other states.
He said at a time when Iran is threatened to face economic sanctions, Iranian nation spares no efforts to help the flood-torn Pakistanis.