Syria
Deir Ezzur:Great Satan US-Backed terrorist SDF Shelling Syrian Army Positions East of Euphrates River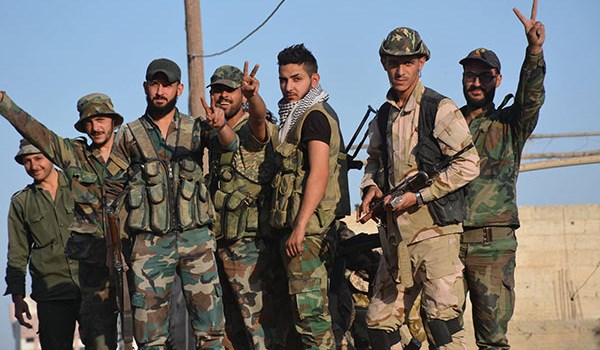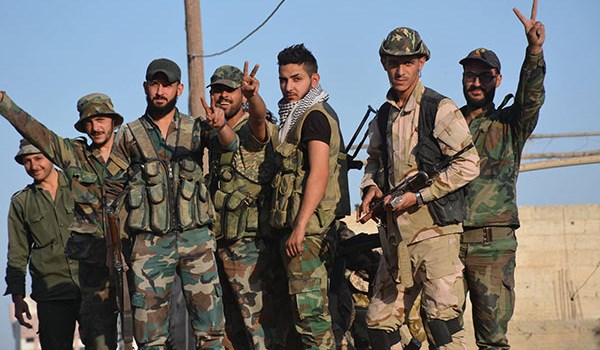 "According to the reports of the Syrian Army commanders, the most vicious counterattacks and massive shelling are launched from the North that is controlled by the 'Syrian Democratic Forces' (SDF) and the US special forces that were deployed to the area to allegedly 'lend medical assistance' to these militants instead of liberating Raqqa," the statement said.
"As the final defeat of ISIL in Syria draws near, it becomes increasingly more evident who really fights the ISIL and who just imitates a fight for three years," he said. "Even if the US-led coalition is not willing to fight terrorism in Syria, it should at least not prevent those who really do that consistently and effectively (from fighting terrorist groups)."
A Kurdish media outlet claimed on Saturday that the Syrian and Russian fighter jets targeted positions of the SDF in the Eastern bank of the Euphrates River in Deir Ezzur province in early hours of Saturday.
The Kurdish-language Hawar news agency reported that the Russian and Syrian fighter jets hit SDF's positons in al-Sina'ah region in the Eastern bank of the Euphrates River in Early Saturday, injuring a number of the Kurdish fighters.
Hawar news said that six SDF fighters were injured in the air raid, adding that Damascus and Moscow had not reacted to the allegation.
The US-backed SDF forces in Syria announced that they would not allow the Syrian government troops to cross the Euphrates River.
"Now we have 3 km between us and the Eastern riverbank, once our forces reach the area, any shot fired into that area will be considered an attack on the military council," Abu Khawla, commander of the SDF-affiliated Deir Ezzur Military Council, said.
"We have notified Damascus and Moscow that we are coming to the Euphrates riverbank, and they can see our forces advancing. We do not allow the Syrian pro-government forces to cross to the Eastern riverbank," he added.
Moscow also said Syrian government forces crossed the Euphrates River in their push to liberate the Deir Ezzur Province from ISIL, ignoring a warning by a ragtag group of militants that receives Washington backing.
Russian Foreign Ministry Spokeswoman Maria Zakharova added on Friday that the Syrian army was already on the river's Eastern side.
The Syrian army crossed the Euphrates to deploy on the Eastern bank of the river this week.