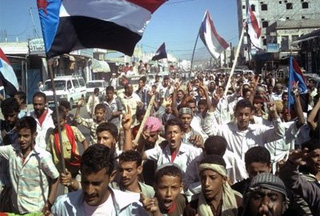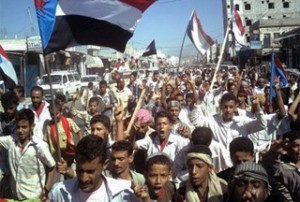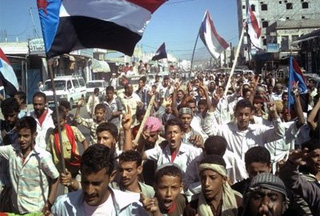 Yemenis hold demonstrations in various cities urging the government to release those arrested during protests held early in the week.
Demonstrations were held by the Southern Movement in Ad Dali, Yafa and Radfan in southern Yemen on Thursday to protest against the quelling of Monday rallies commemorating Southern Yemen's Independence Day.
The protestors raised banners condemning the government and chanted slogans.
Smoke columns were observed in Ad Dali Province after the demonstrators burnt tires to block a road linking to Aden Province in southern Yemen.
The government had deployed thousands of soldiers to clamp down on any display of secessionist sentiment on the anniversary of the south's independence from Britain in 1967, Xinhua quoted Al-Jazeera TV as saying.
Meanwhile, local sources said four people have been wounded in Ad Dali Province in clashes between security forces and armed men protesting against holding parliamentary by-elections in several constituencies.
The protestors said such elections are unconstitutional.