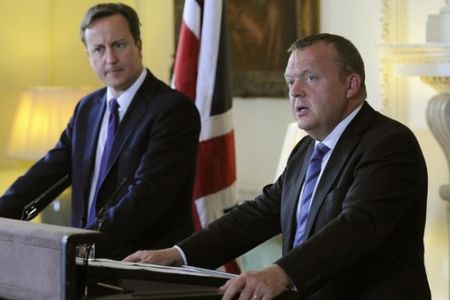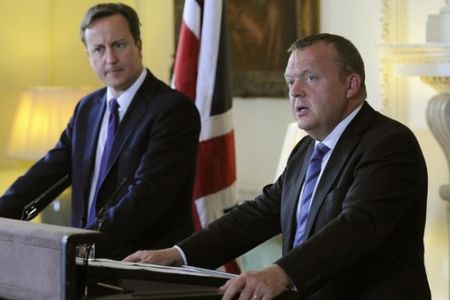 Danish Prime Minister Lars Loekke Rasmussen has expressed hope his country will go ahead with a plan to pull out all its combat troops from Afghanistan by 2015.
During a press conference with British Prime Minister David Cameron in London, Rasmussen said Danish troops may pull back from frontline duties even before 2015.
"I also share the vision or the wish that we'll have withdrawn the troops, in the sense of not having large numbers of combating troops in Afghanistan, in 2014 or 2015," AFP quoted Rasmussen as saying on Thursday.
"I even hope we can withdraw troops before that," he said, adding that "it's not a promise but something I wish."
Since their deployment in 2002, 34 Danish soldiers, out of 750 under the command of US-led International Security Assistance Force, have been killed in Afghanistan. Most Danish troops are based in Helmand.
Over 420 foreign troops have so far lost their lives in Afghanistan this year.
Afghanistan's official state news agency reports the US-led war has claimed the lives of nearly 4,500 foreign soldiers since 2001.
According to published figures, 2009 was the deadliest year for foreign troops, with a total of 520 US-led soldiers killed.
NATO currently has about 130,000 soldiers in the war-torn country. The US has plans to deploy 30,000 extra troops by August.