Iran
Middle East
North America
Deputy FM Blasts US Restrictions on Iranian Diplomats as Illegal
Iranian Deputy Foreign Minister for Legal and International Affairs Gholamhossein Dehqani lashed out at Washington for imposing illegal restrictions on the country's diplomats working in the US.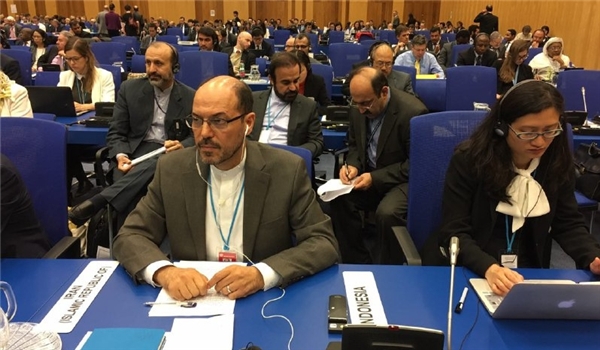 If the trend continues, it is proposed that the UN meetings should be held in the other places such as Geneva and Vienna, Dehqani told reporters in New York on Wednesday.
He further noted that Iran's diplomatic delegations at the UN in New York have always faced discriminatory behaviors by the hosting government, as their commuting was limited to 25 miles from the center of Manhattan.
However, in a strange move, the US government has reduced the figure to three miles over the past two months, Dehqani said, noting that the restrictions have affected their lives as their access to physician and children's universities has severely been limited.
Applications for removing restrictions on their children's universities were filed but this was not accepted, he said.
This is while under the mechanism of the UN Host Committee, the US as the host government has accepted commitments for facilitating activities of diplomats working at the UN, Dehqani said.
The host government is duty-bound to prepare conditions for the countries' missions to do their jobs easily and away from foreign pressures, he added.
In July, the United States imposed tight travel restrictions on Iranian Foreign Minister Mohammad Javad Zarif before a visit that month to the United Nations, as well as on Iranian diplomats and their families living in New York, which Zarif described as "basically inhuman."
Unless they receive prior approval from Washington, they are only allowed to travel within a small area of Manhattan, Queens and to and from John F. Kennedy airport.