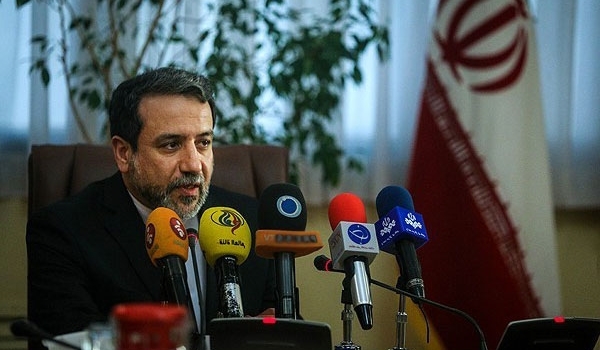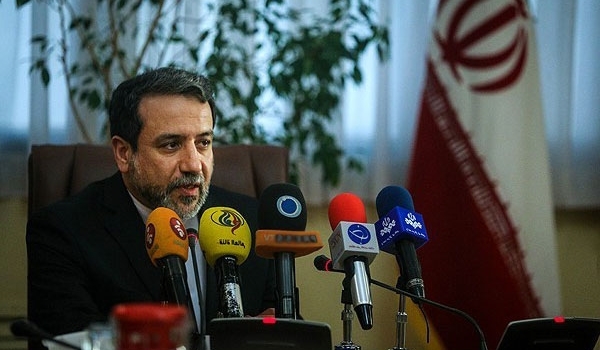 Iranian Deputy Foreign Minister for Political Affairs Seyed Abbas Araqchi reiterated the country's opposition to renegotiating the 2015 nuclear deal with the world powers, stressing Tehran's preparedness to react to the violation or withdrawal of the internationally-accepted agreement.
"Neither the nuclear deal will be renegotiated nor any annex will be added to it and it will not be related to any other issue. We will not hold talks on the nuclear deal in the future. Our position is clear and logical; we will not renegotiate the nuclear deal at all. The nuclear deal is not related to any other issues, including the missile or regional issues," Araqchi underlined in an interview with the state TV on Monday night.
Asked about Washington's positions and its attempts to impede full implementation of the nuclear deal, he said, "If the US withdraws from the nuclear deal, no nuclear deal will remain."
"We will act based on our interests and we are ready for all scenarios," Araqchi said.
In relevant remarks earlier this month, Spokesman of the Atomic Energy Organization of Iran (AEOI) Behrouz Kamalvandi warned of Washington's attempts to retreat from the 2015 nuclear deal, stressing that Tehran has prepared different scenarios for response.
"If the US doesn't stay in compliance (to the nuclear deal), we have considered different scenarios on the basis of the mechanisms presented in the Leader's guidelines or the law approved by the parliament to reciprocate properly and the speed and size of our nuclear activities have been specified, considering the new conditions that may arise. We have announced many times that we are prepared to expand the activities," Kamalvandi said.
Asked about the US officials' remarks that the nuclear deal has created permanent commitments for Iran, he said, "The nuclear deal has not imposed any permanent undertakings on us and our longest undertaking is related to the 25-year supervision (of the UN nuclear watchdog on the nuclear activities) without any auditing of our country's uranium mines."
Iranian Foreign Minister Mohammad Javad Zarif warned in September that his country may quit the 2015 nuclear deal with the Group 5+1 Group (the US, Russia, China, France and Britain plus Germany) if the US leaves the agreement.
"If Washington decides to pull out of the deal, Iran has the option of withdrawal and other options," Zarif said.
The Iranian foreign minister, however, said that if the US stays committed to the nuclear agreement, they will have a better position.
Zarif reiterated that in addition to abandoning the deal, Iran has numerous other options to undertake if US quit the deal.