Economy
Iran
Middle East
North America
Deputy FM: US Economic Terrorism Amounts to Crime against Humanity
Iran's Deputy Foreign Minister Seyed Abbas Araqchi blasted the US for claiming a friendly approach towards the Iranian nation, saying that Washington's anti-Iran economic terrorism amid the coronavirus pandemic is a crime against humanity.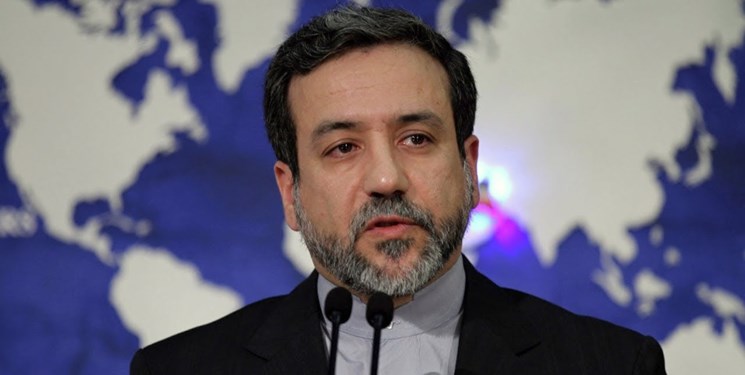 "Trump is gone, but his unlawful & murderous sanctions are still there. No need for crocodile tears when US efforts to immiserate 82 million Iranians are ongoing," Araqchi tweeted on Saturday.
He went on to say that the US economic terrorism is a crime against humanity as it has been launched amid COVID-19 pandemic.
Last week, Iran's EB Home and several lawyers filed a complaint against Mölnlycke Health Care, a Swedish medical device company, over its refusal to sell medical products to Tehran under US pressures.
Iranian EB Home, an NGO supporting people suffering from a rare skin condition known as epidermolysis bullosa, has lodged a complaint against the Swedish company as it has stopped selling medical items needed to cure EB patients.
The complaint was filed with the Swedish National Contact Point for the OECD Guidelines for Multinational Enterprises in an attempt to hold human rights violators accountable for their crimes.
Since May 2018 that the US reinstated illegal sanctions against Iran, Mölnlycke Health Care has stopped selling pharmaceuticals and medical equipment, including special bandages for EB patients, to Iran, under the pretext of unilateral US sanctions.
The move has deprived EB patients – also known as butterfly patients- of essential medical items, killed many of them, especially children, and inflicted serious physical injuries such as amputation to some of the patients.
The complaint seeks to protect the victims of the flagrant violation of human rights committed by the Swedish company and prevent similar criminal measures.
It also asks the Swedish National Contact Point to take responsibility for its crimes, apologize to the victims, compensate for damages and resume exporting its products to Iran.
"This is the first action of a civil society organization to seek justice for the victims of criminal economic sanctions," the compliant read.