Iran
Middle East
North America
Deputy Judiciary Chief: US Martyred Gen. Soleimani to Avenge Terrorists' Defeat
Iran's Deputy Judiciary Chief for International and Human Rights Affairs Ali Baqeri said the US terror attack on the world's No. 1 counter-terrorism commander, martyr Lieutenant General Qassem Soleimani, came in reprisal for the defeat of US proxy terrorists in the region.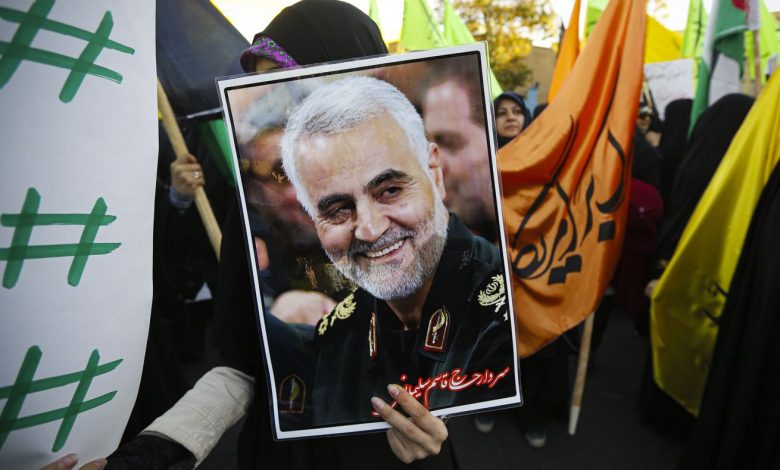 "History will testify that the Islamic Resistance Front, commanded by Iranian General Soleimani, stood against Takfiri terrorism and its supporters bravely and mightily and defended the rights of the regional people, including the Muslims, Christians, Shiites, Sunnis, Arabs, Kurds and Turkmen, but the US regime took revenge of the defeated terrorists from the resistance front by assassinating the brave Iranian General to prove once again that it always stands by terrorists against nations," Baqeri said on Wednesday.
Elsewhere, he referred to the "illegal and illegitimate" sanctions imposed by the US against Iran, stressing that they are "a clear instance of the violation of the Iranian nation's fundamental rights".
Baqeri said despite the US claims about supporting human rights in Iran, it has prevented imports of foodstuff, drugs and medical equipment by means of embargoes.
Lieutenant General Soleimani and Deputy Commander of Iraq's Popular Mobilization Forces (PMF) Abu Mahdi al-Muhandis were assassinated in a US drone strike on Baghdad International Airport in Iraq on January 3.
On January 8, the IRGC Aerospace Force started heavy ballistic missile attacks on US Ein Al-Assad airbase in Southwestern Iraq near the border with Syria and a US operated airbase in Erbil in retaliation for the US assassination of General Soleimani.
Ein Al-Assad is an airbase with a 4km runway at 188m altitude from sea levels, which is the main and the largest US airbase in Iraq. Early reports said the radar systems and missile defense shields in Ein Al-Assad failed to operate and intercept the Iranian missiles. Unofficial reports said the US army's central radar systems at Ein Al-Assad had been jammed by electronic warfare.
The second IRGC reprisal attack targeted a US military base near Erbil airport in Iraqi Kurdistan Region in the second leg of "Martyr Soleimani" reprisal operation.
Iraq said the attacks had not taken any toll from its army men stationed at these two bases. The US army had blocked entrance into Ein Al-Assad to everyone, including the Iraqi army.
It was the first direct attack on the US army ever since world war two.
The IRGC officials said none of the missiles had been intercepted.
Iran has repeatedly stressed that Ein Al-Assad missile attack was just the start of its revenge for the US assassination of its top General, and not the end of it. Tehran has declared expulsion of the US troops from the region as its ultimate goal.