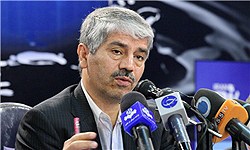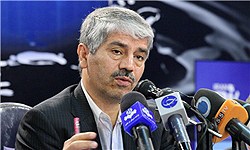 A senior Iranian Oil Ministry official said Tehran has adopted measures to easily cope with the western sanctions against its oil supplies, and emphasized that the West will be the main loser of oil bans and embargoes against Iran.
Deputy Oil Minister and Head of the National Iranian Oil Company Ahmad Qalebani said Iran's preemptive measures to halt oil exports to France and England and replace them with new customers were among the measures taken to cope with the West's threats.
"The oil industry and its staff have always been a driving force in making revenue for the country and they will not relinquish on these efforts at the present circumstances," he said, according to Shana.
"Stopping Iran's oil exports and halting gasoline supplies to our country were among the threats that have been repelled by the relentless efforts of the oil industry staff," Qalebani said, adding, "We will drive the country's economy toward self sufficiency and prosperity by following the Supreme Leader of Islamic Revolution's teachings about the economy of resistance."
He noted that boosting production and productivity in oil industry are among the outlines of the economy of resistance for getting rid of economic pressures. "Reaching this goal requires reducing expenses and consumption and a parallel move towards maximum use of domestic capabilities."
"Shortening time schedule for implementation of projects, deploying domestic industrial potentials, boosting domestic manufacturing, using universities, scientific centers, experts and youths' capabilities and people's money for investment in projects are among the other ways to overcome economic war," he said.
"If we drive the oil sector towards refining and petrochemical activities and completion of the value chain, we will be able to create jobs in the country in lieu of exporting crude oil and importing consumer goods."
"Setting up an academic and scientific consortium to manufacture drilling rigs and its related equipments like the devices that oil industry needs in next 50 years, and launching the domestic manufacturing of wellhead and wellbore equipments as the main equipments needed by the oil industry are the main means to achieve self-sufficiency in the oil industry," Qalebani said.
Elsewhere in his remarks, Qalebani said, "Despite falling foreign investment, last year total investment reached the highest level that was the result of the Iranian people's investment in oil industry projects, selling bonds and access to the National Development Fund (NDF) facilities."
"Therefore, there is the possibility to direct the oil industry towards its targets by relying on domestic capabilities whether in technical- engineering or financial issues," he concluded.