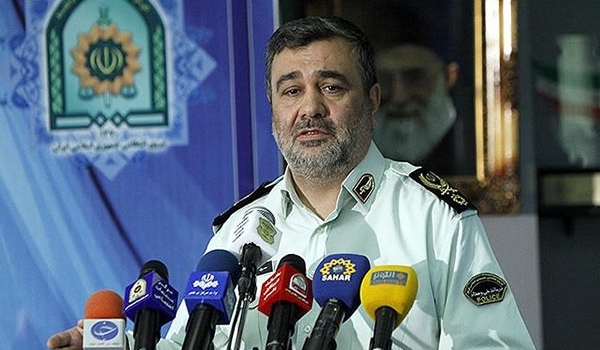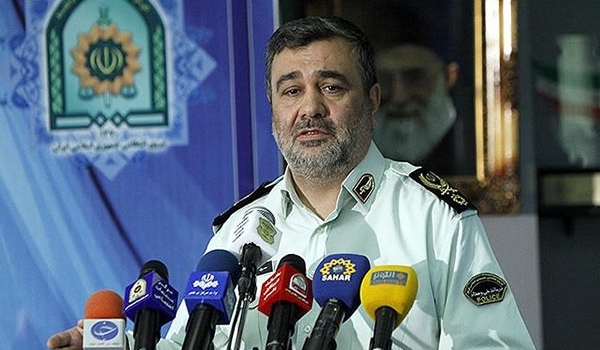 Iranian Deputy Police Chief Brigadier General Hossein Ashtari underlined that the number of violent crimes in the United States and European countries is much higher than Iran. "Murders and violent crimes in the US, Britain and France are 15 times higher than the number for Iran," Brigadier General Ashtari said, addressing a conference in Tehran on Sunday.
He underlined that the number of major crimes committed in the US and the European countries is not comparable to Iran because they are so high, but the western states do not allow such numbers to appear on their media so often.
In 2012, the US Bureau of Justice Statistics announced that the rate of violent crime in the United States went up 15 percent in that year, and the rate of property crime rose 12 percent.
The 2012 National Crime Victimization Survey by the Bureau of Justice Statistics found that 26 of every 1,000 people experienced violent crime, a 15 percent increase in how many people reported being victims of rape, robbery or assault. Property crime — burglary, theft and car theft — rose 12 percent.
"We've plateaued. At this point, I don't think we're going to see any more decreases in crime," said criminologist James Alan Fox of Northeastern University in Boston.
"The challenge will be making sure crime rates don't go back up."
The report follows the FBI's 2012 Uniform Crime Report, released in September, which documented more than 1.2 million violent crimes nationwide — about 1 percent more than in 2011.
For 2011, data from the victims survey also showed an increase in violent crime: up 17 percent from 2010, the sharpest rise in two decades.
The victimization survey, which collects data from 162,940 people over age 12, found that 26 of every 1,000 people were victims of crime in 2012, up from 23 in 2011. Most of the increase is made up of simple assaults and crimes that were not reported to police. That information is not included in the Uniform Crime Report, which is considered the definitive measure of crime in the United States.