North America
Desperate Trump fires Pentagon chief Mark Esper amid post-election chaos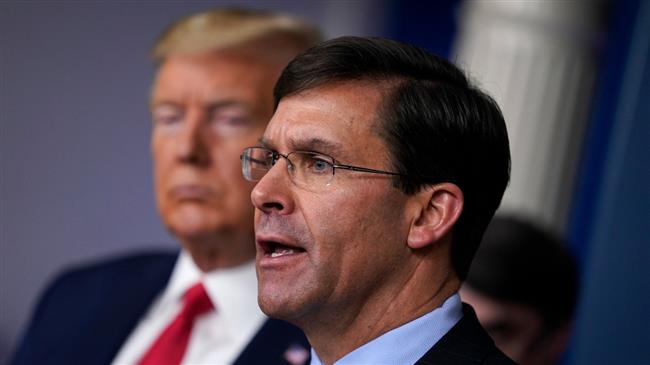 US President Donald Trump has fired his defense secretary, Mark Esper, amid political chaos gripping his administration after his refusal to concede the election defeat.
Trump said in a tweet on Monday that Esper had been "terminated" and that Christopher Miller, director of the National Counterterrorism Center, would "immediately" assume the post.
"Mark Esper has been terminated," Trump said on Twitter. "I am pleased to announce that Christopher C. Miller, the highly respected Director of the National Counterterrorism Center (unanimously confirmed by the Senate), will be Acting Secretary of Defense, effective immediately."
The report cited the officials as saying that Esper had written his letter "because he is one of the Cabinet officials long expected to be pushed out after the election."
The report also pointed to a history of rifts between the defense chief and the chief executive, including in the case of Trump's insistence on using the military to suppress street protests over racial injustice and violence against African Americans in the US.
The Senate would be highly unlikely to confirm any new nominee before Trump leaves office in January.
This is while the Republican has steadfastly refused to acknowledge his November 3 election loss to Democratic challenger Joe Biden, who won a total of 290 electoral votes compared to Trump's 214.