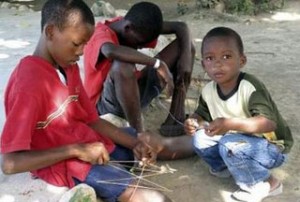 Ten Americans charged in Haiti with child kidnapping have been denied conditional release and sent to jail to await trial, their lawyer say.
"The judge did not accept the request for conditional release," said Edwin Coq, lawyer for the group that was detained a week ago for trying to smuggle a group of 33 children out of Haiti and into the Dominican Republic.
Hearings are planned for next week, said Coq, who had petitioned for the group to be released pending their trial which could take months to prepare.
The group, from an Idaho-based charity, was formally charged with "kidnapping minors and criminal association" on Thursday.
They have denied any ill intentions, claiming that they were merely trying to help children orphaned and abandoned by the January 12 quake.