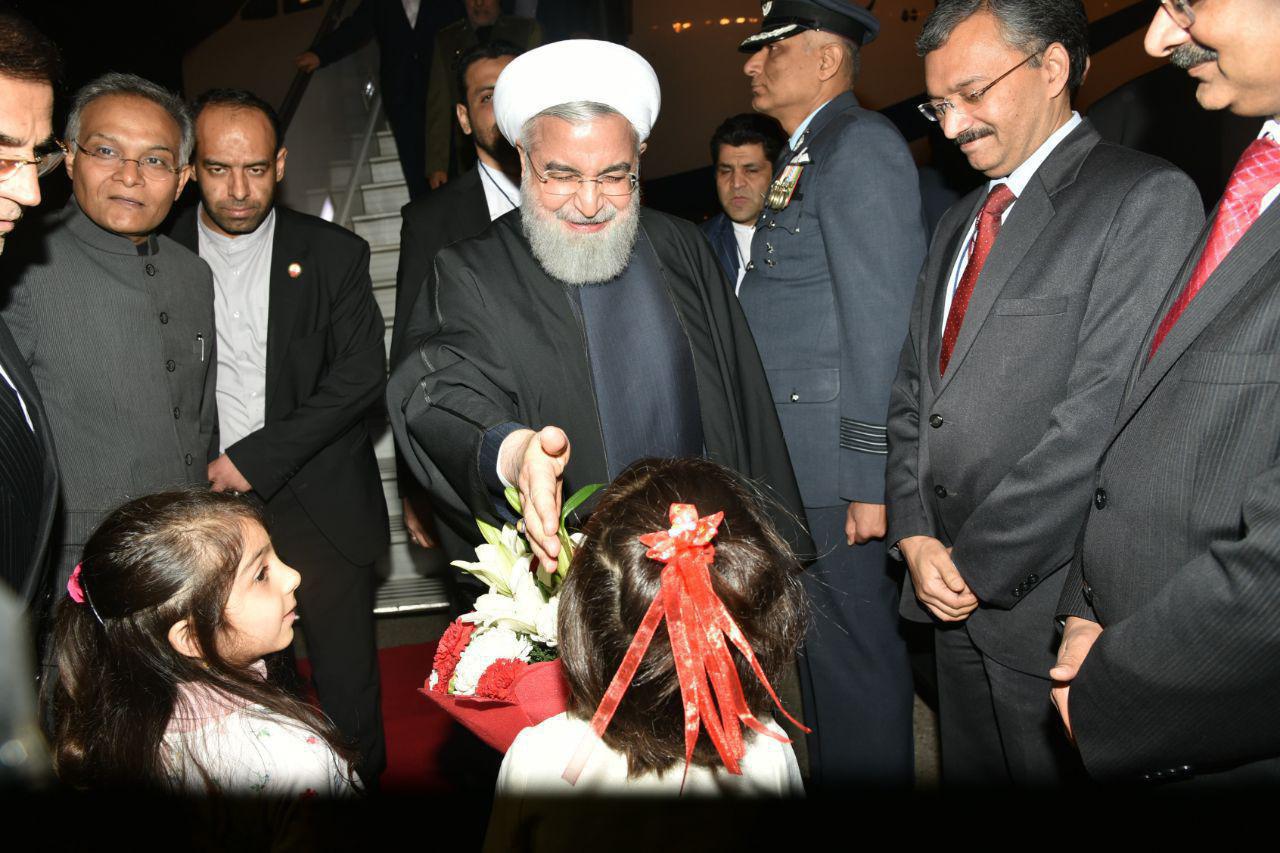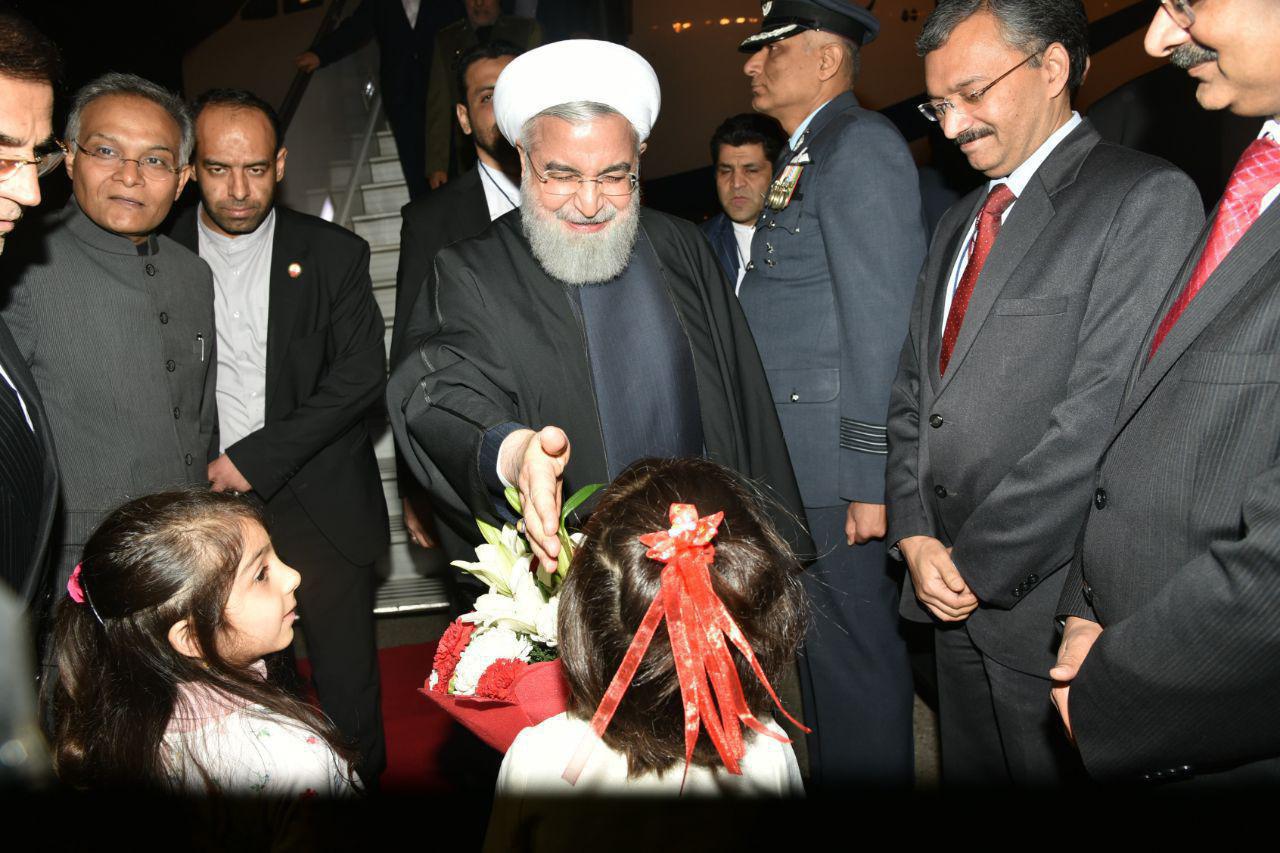 Promotion of relations between Iran and India not only benefits both countries but also creates stability and security in the region, Iran President Hassan Rouhani said.
Talking to reporters at the New Delhi airport Friday night, Rouhani said fruitful talks were held with Muslims, Ulema, scholars and Iranian expatriates in Hyderabad..
The President said his India visit was in fact divided into politico- economic and cultural parts with the latter being carried out in Hyderabad.
The historical sites in Hyderabad indicate how Iran and India's civilizations are interwoven, Rouhani said.
He said during his stay in New Delhi, he would hold talks with Indian Prime Minister Narendra Modi on mutual cooperation in the fields of agriculture, new technologies, banking affairs and transportation.
The Iranian President also said he would also discuss international and regional issues with other Indian officials including President Ram Nath Konvid and Minister of External Affairs Sushma Swaraj.
President Rouhani is visiting India at the official invitation of the Indian Prime Minister Narendra Modi who also visited Iran last year.
He is accompanied by the Iranian ministers of foreign affairs Mohammad Javad Zarif, petroleum Bijan Zangeneh, road and urban development Mohammad Akhundi, and industry Mohammad Shariatmadari.
A large delegation from Iranian private sector businessmen and tradesmen are also in India as part of President Rouhani 's delegation.
He is also scheduled to take part in Iran-India economic forum.