Economy
Iran
Middle East
Development work begins at Iranian gas field abandoned over sanctions
Iran has officially embarked on building out a major offshore gas field south of the country where foreign companies abandoned development work because of the American sanctions on the country.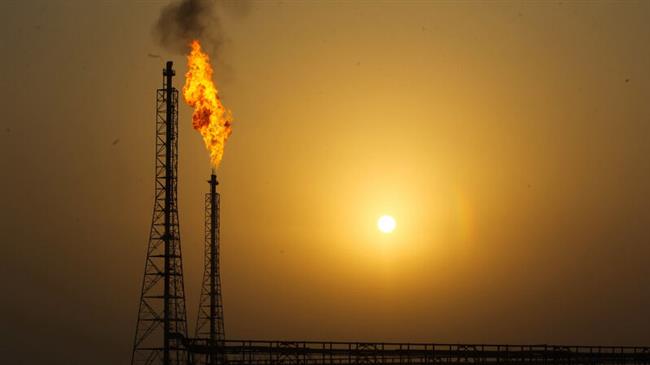 The official IRNA news agency said in a Thursday report that Oil Ministry contractors had loaded a first rig jacket for installation at the site of the Phase 11 of the South Pars Gas Field located in the Persian Gulf waters.
The jacket was loaded to a ship off the Qeshm Island where it has been built by an Iranian EPCI contractor.
The supersize jacket, a towering 76-meter structure weighing nearly 2,200 tons, is expected to arrive at the SPD11B rig in late May. It is one of two rig jackets that will enable Iranian contractors to dig 12 wells at the site of the Phase 11 of the South Pars.
Iran estimates that production from Phase 11, the most important of all 24 phases in South Pars, could top 2 billion cubic feet (nearly 57 million meters) a day once the project comes on line.
The country has totally relied on domestic companies for development of Phase 11, a project which stalled after French energy giant Total and China's CNPC withdrew in 2018 because of increasing American pressure.
Iranian Oil Ministry has almost finished development work for all other phases of South Pars, the world's largest gas field which is shared between Iran and Qatar.
Total production from the sprawling gas field is estimated to exceed 700 million cubic meters per day once all phases come on line.