Palestine
DFLP: Gaza will explode if the siege remains in force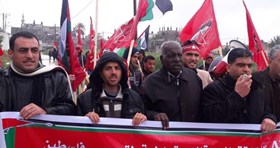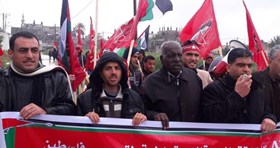 Ziyad Jarghoun, politburo member of the Democratic Front for the Liberation of Palestine (DFLP), warned of upcoming explosion of conditions if the siege imposed on the Gaza Strip remained in force.
In a statement on Saturday, Jarghoun called for an urgent meeting of the Palestinian factions to study response steps to Israeli violation of the truce agreement signed after the Israeli aggression on Gaza in 2014 which stipulated facilitating the reconstruction process and lifting the siege.
The DFLP leader Jarghoun called for forming a joint operation room and a united resistance front to deter the Israeli occupation.  He highlighted that the United Nations and the UNRWA's reports confirm that Gaza will not be suitable for living after a few years holding the Israeli occupation responsible for that.
Jarghoun called on the Palestinian president Mahmoud Abbas to end his monopolization of the Palestinian national affairs and disturbing the internal relations.