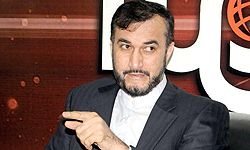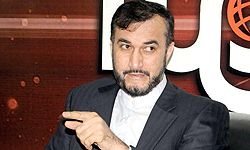 Iranian Deputy Foreign Minister for Middle East and African Affairs Hossein Amir Abdollahian criticized the regional states for recalling their envoys from Syria, and voiced Tehran's support for any move that strengthens the Syrian government's reform plan.
The Iranian official lauded as "useful" possible joint UN-Arab League (AL) observer mission in Syria, saying Iran welcomes any effort aimed at restoring peace and stability in the Arab country.
Iran welcomes any move to prevent damage to the Syrian people and promote reform plans of the government of President Bashar al-Assad, Amir-Abdollahian told the Islamic republic news agency.
The Iranian official stated that the move by certain regional states to recall their ambassadors from Damascus and close embassies has escalated the situation in the crisis-hit country.
We believe that such hasty measures would not settle problems but only cause more complications, Amir-Abdollahian said.
The remarks by Iranian official came after United Nations Secretary-General Ban Ki-moon said in New York on Wednesday that the UN Security Council is mulling a joint UN-AL observer mission in Syria that would include a joint special envoy.
He added that the league's Secretary-General Nabil al-Arabi had told him that he intends to send the AL observer mission back to Syria and asked for a joint UN-AL operation.
The League's team ended its monitoring work in Syria on January 28.