Direct Confrontation Likely between Syrian Army, US-Backed SDF Terrorists in Deir Ezzur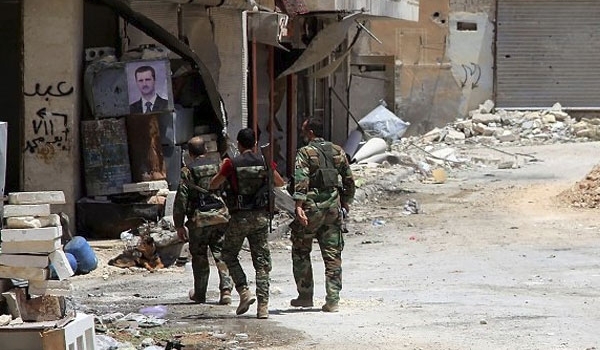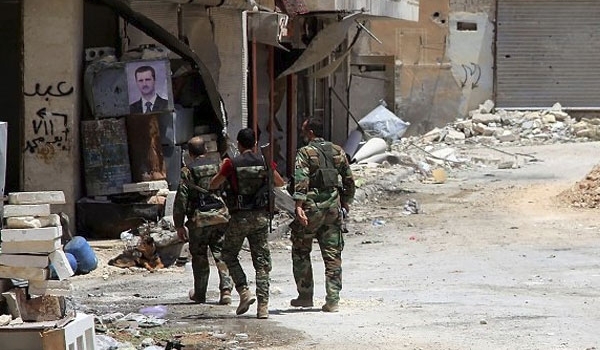 Field sources confirmed on Monday that the Syrian Democratic Forces (SDF) have sent a large number of fighters to Southeastern Deir Ezzur, intensifying the possibility of direct confrontation with the Syrian Army troops deployed in the region.
The sources said that the US-backed SDF seized the villages of Shudayha, Younes, Shaitat and Sarhit oilfields from the ISIL in Eastern Deir Ezzur on Sunday.
They added that the oilfields were simply handed over to the Kurds by ISIL members.
The sources said that the SDF has dispatched a large number of fighters to Southeastern Deir Ezzur to kick off an imminent operation.
The latest advances have put the SDF within 40 kilometers of distance from the town of Albu Kamal, the last major ISIL stronghold in Syria as well as within a striking distance from the Euphrates River through a new flank.
The Syrian army men have also deployed only 30 km away from Albu Kamal.
The Russian Defense Ministry said in statement on Sunday that the country's Air Force carried out a number of combat flights over ISIL's defense lines in Southeastern Deir Ezzur amid rapid advances of the Syrian Army troops toward the terrorist-held town of Albu Kamal at the border with Iraq.
The ministry's statement said that Russian Tu-22M3 bombers that took off from Russian territory and reached Syria via Iran and Iraq conducted airstrikes against ISIL targets, focusing mostly on arms, munitions depots and command posts.
The statement said that "provided data confirm destruction of all assigned objects."
The Russian military has been conducting an air operation in the Albu Kamal area over the last several days.
Also, Russian Defense Ministry's Spokesman Maj. Gen. Igor Konashenkov announced that almost two dozen anti-ISIL strikes by the Russian military paved the way for the Syrian army to succeed in Southeastern Deir Ezzur in recent days.
The Russian army aircraft has been carrying out combat sorties over ISIL's stronghold in Albu Kamal region.
Also, the Russian submarines fired several cruise missiles at ISIL's positions in Deir Ezzur from Mediterranean Sea.