Syria
Dissident Source: 1,500 Terrorists Killed in Aleppo City in Last One Month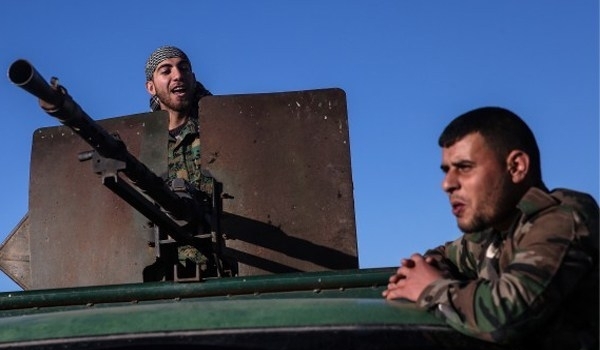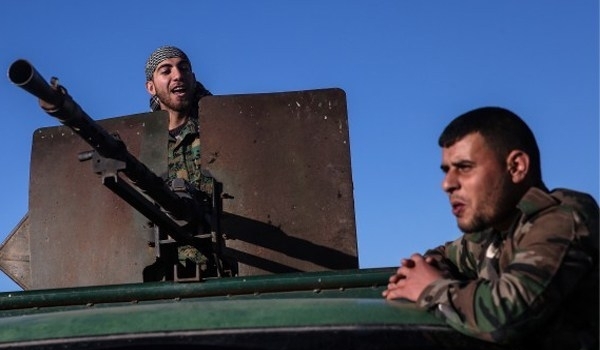 Dissident sources acknowledged that the terrorist groups have lost over 1,500 members since they last tried to break the siege of the city of Aleppo some 5 weeks ago.
"The military groups operating under Jeish Al-Fatah coalition of 22 militant groups, including Fatah Al-Sham Front (the Al-Qaeda branch in Syria formerly known as the Al-Nusra Front), have staged 7 massive operations from in and outside Aleppo city to break the siege imposed by the Syrian army and its allies in the last two months," a dissident source told pro-militancy Arab media on Saturday.
"Ever since the last wave of these operations started last month, a sum of at least 1,500 militants have been killed in the war," he added.
"yet", he said, "according to Jeish Al-Fatah's own tally some 2,700 militants from various groups have lost their lives in the Aleppo battle since the city came under siege at the end of July."
Some 9,000 terrorists were in Aleppo when the army laid a complete siege on the city on July 31. The militants' first large-scale offensive to break the siege came a few days after the army, assisted by Hezbollah, Iraqi popular forces, Palestinian groups and Russian air force completed encircling the country's second largest city.
The Syrian army announced on Friday that the terrorists have only 48 hours to leave their positions in the Eastern districts of Aleppo and leave the city.
The Syrian army aircraft dropped leaflets over Aleppo city and gave only two days to the terrorist to leave the city via a corridor established by the Syrian troops.
"Aleppo is under our siege. You have this corridor to leave the city otherwise you will be killed," the leaflets said.
On Thursday, the Syrian army and popular forces, backed by artillery units, continued to advance in the Southern parts of Aleppo after taking control of Khan Touman's warehouses, and won the strategic Al-Ramouseh district in Southern Aleppo.
Concurrent with the army operations, the air force pounded the terrorists' gathering centers in Khan Touman and the nearby areas as well as Ma'arata in the Southwestern parts of the military academy region.
They also launched airstrikes on Kafr Hamra and Haraytan in the Northern parts of Aleppo as well as Kafr Naha, Sheikh Suleiman and Kafr Daesh in the Western parts of the province.