Syria
Dissident Source: Militants Killed in Arms Depot Explosion in Idlib Province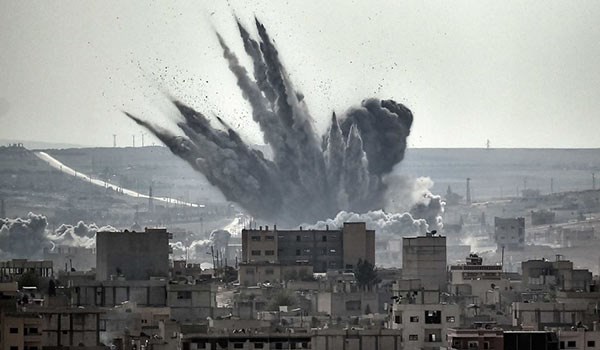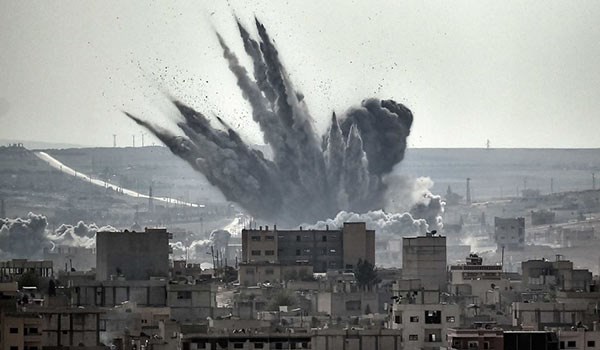 Dissident sources disclosed that several terrorists have been killed and wounded in an explosion of their weapons depot in the Western part of the city of Idlib.
"The blast took place in an arms and ammunition depot South of Jisr al-Shaghour in the Western part of Idlib city and it resulted in the death and injury of several militants," the Arabic-language media outlets quoted a source close to the Syrian opposition as saying on Sunday.
The source did not disclose the exact number of the terrorists killed in the explosion.
On Saturday, the Syrian military aircraft dropped leaflets over the terrorist-held regions in Idlib province, calling on the militants to surrender or wait for the army's massive attacks soon.
The Syrian army aircraft dropped leaflets reading "Surrender Now" over Jisr al-Shoghour city to give the Takfiri terrorists a last chance to lay down their arms and surrender to the authorities.
Military sources said that hundreds of leaflets have been dropped over Jisr al-Shoghour for several times now.
Reports said on Friday that the Syrian fighter jets pounded the strongholds of Fatah al-Sham (the newly-formed al-Qaeda-affiliated terrorist group previously known as the al-Nusra Front) in Southern Idlib, destroying the infrastructures of the militants' sites in large scale.
Syrian warplanes bombed Fatah al-Sham's positions in al-Tamana and Khan Seikhoun, inflicting dozens of casualties on the militants and destroying their equipment and weapons.