Asia-Pacific
Divers Comb Capsized China Ship, Death Toll Jumps to 18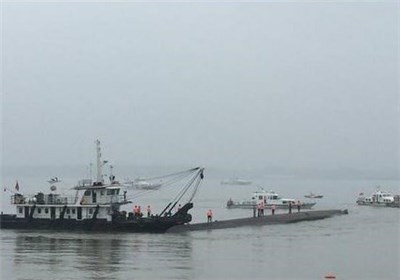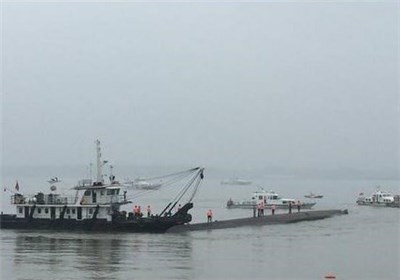 Scores of divers searched a capsized ship in the Yangtze River on Wednesday for more than 400 missing people, many of them elderly tourists, as the death toll in what could be China's worst shipping disaster in almost 70 years jumped to 18.
State television showed rescuers, some standing on the upturned hull of the Eastern Star cruise ship, working through the night. So far their efforts have yielded few successes, with only 14 people found alive, including the ship's captain.
Also among the few rescued was an elderly woman who had been trapped in an air pocket in the ship, which capsized during a freak tornado on the river on Monday night.
The last big maritime disaster in East Asia was the sinking of a ferry in South Korea last year that killed 304 people, most of them teenagers on a school trip, Reuters reported.
The Yangtze search area has been expanded up to 220 km (135 miles) downstream, state television said, suggesting that many bodies could have been swept far away from where the ship foundered in the rain-swollen river.
Zou Luwang, who lives in a village near the river, said the government had called residents to warn of extreme weather conditions on the night the ship capsized.
"I believe those who operate the boats have expertise about this, but the weather was unusually bad for these parts," he told Reuters.
Zhang Hui, a tour guide who survived the disaster, told the official Xinhua news agency that it was raining so hard water was seeping through cabin windows, and that the ship then listed violently.
"I thought, 'this isn't right', and I told my colleague, 'I think we're in trouble'. After I said that, the ship flipped over. It only took 30 seconds or a minute," Zhang said.
Li Yongjun, the captain of a freighter that passed near the Eastern Star shortly before it capsized, told Xinhua the weather was so bad he decided to anchor and wait out the storm.
"The visibility was terrible, like being in fog, and the rain was interfering with the radar so you couldn't make anything out," Li said.
He said he heard a voice from the river crying, "Help!" just after 10 p.m. (1600 GMT), about 30 minutes after state media has said the Eastern Star capsized.
"The rain was just too heavy, there was no way to mount a rescue, so I shouted over, 'swim to the bank!'," Li said.