Iran
Middle East
DM: Iran Able to Supply All Defense Needs Domestically
Iranian Defense Minister Brigadier General Amir Hatami said that the country's experts are now able to meet all needs to weapons and military equipment by using indigenous capacities.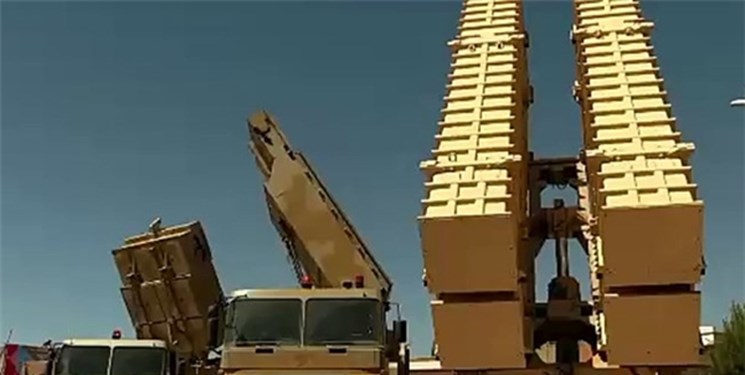 "… we are now in a situation that despite enemy's maximum pressure and all-out and cruel sanctions, we supply all internal needs as a result of efforts of our committed specialists in the defense industry, knowledge-based companies and cooperation of our Armed Forces," General Hatami said on Sunday.
He also underlined Iran's superior hand in different scientific and human resources fields, and added, "We rest assured that we will live throug this sensitive period of time honorably with resistance."
In relevant remarks last December, Chief of Staff of the Iranian Armed Forces Major General Mohammad Hossein Baqeri praised his country's experts for bringing self-sufficiency and independence in production of different military equipment and weapons.
"Today, we have reached complete self-sufficiency in the defense sector, and such power has brought about a great military and deterrent power for the country," General Baqeri said in Tehran, visiting Defense Ministry's exhibition showcasing its latest technological achievements.
He stressed the rapid pace of developments in the country's defense equipment, and said, "The Defense Ministry has shown a great performance in the past two years, managing to fulfill a major part of the country's defense requirements."
General Baqeri described reliance on domestic capabilities and cooperation with Iranian knowledge-based firms as the keys to materialize such strategic plans.
"Appropriate utilization of tech-based companies and cooperation with Iranian universities have helped us reduce dependency on foreign resources," he added.
Supreme Leader of the Islamic Revolution Ayatollah Seyed Ali Khamenei has also earlier urged the Iranian Armed Forces to further reinvigorate their capabilities and deterrence power.
"The Islamic Republic of Iran does not intend to start a war against anyone but you (Armed Forces) should increase your capabilities to the extent that not only does the enemy fear attacking Iran but also the shadow of war against the Iranian nation will fade away with the help of the Armed Forces' solidarity, might and effective deployment," Ayatollah Khamenei said, addressing Navy officials and commanders in Tehran on the occasion of the Navy Day in Iran.
He added that the Armed Forces' preparedness played as a deterrent power against the enemy threats.