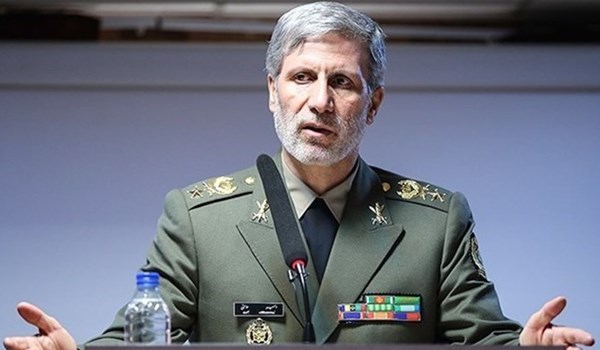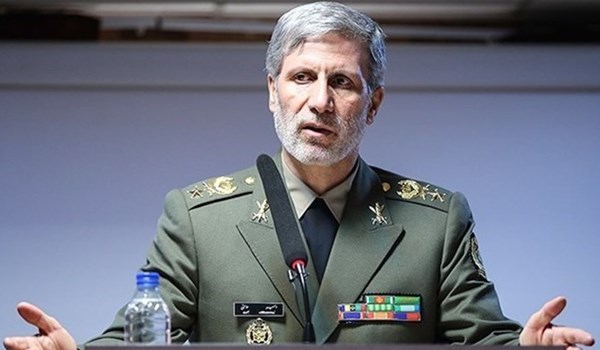 Iranian Defense Minister Brigadier General Amir Hatami underlined his country's determination to support Syria until the war-ravaged nation embraces ultimate victory against all terrorist groups.
"The Syrian nation has fended off a major threat posed to the nation and the region by fighting against terrorism and we will accompany Syria until final victory as we have been standing beside the Syrian nation so far," General Hatami said in a meeting with Syrian Deputy Defense Minister Major General Mahmoud al-Shawa in Tehran on Monday.
He also underscored Tehran's preparedness to participate in reconstruction efforts in Syria.
General al-Shahwa, for his part, said that the Syrian government, nation and Armed Forces believe that their victories against the terrorists are indebted to Iran's supports.
Iran has played a military advisory role in Syria but has always denied deployment of forces in the country and other regional states.
Meantime, Secretary of Iran's Supreme National Security Council (SNSC) Ali Shamkhani reiterated earlier today that his country had deployed no forces in the regional states and was only providing military advisory role.
Shamkhani made the remarks on the sidelines of a conference in Tehran on Monday and in response to the question if Iran has decided to evacuate troops from the regional states after the US pullout from Syria.
"Iran has no forces across the region to withdraw; our forces were military advisors and just provided advice," he underlined.
"The regional nations in Iraq, Syria, Afghanistan and Yemen defended their countries, themselves, and we do not have any forces in the region," Shamkhani added.