Iran
Middle East
DM: Iran Ready to Share Demining Experiences with Other States
Iranian Defense Minister Brigadier General Amir Hatami emphasized his country's good experience in demining contaminated areas, and said Tehran is ready to share its know-how and skills in the field with other world nations.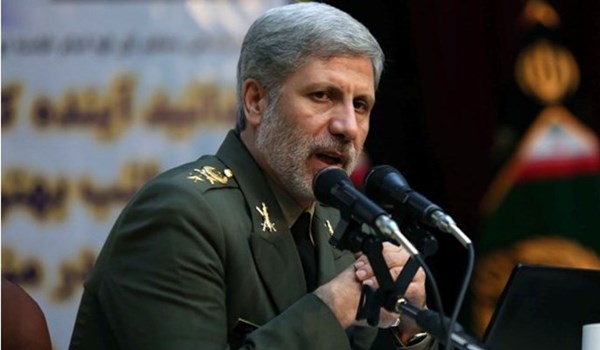 "We ranked second in the world in mine contamination and today, we have made our best efforts to demine the contaminated areas in Iran," General Hatami said on Tuesday.
He referred to the wars and conflicts in the regional states, including Afghanistan, Iraq, Azerbaijan and Syria, and said Iran is ready to provide them with its experience and train their experts to defuse mine threats and demine contaminated areas.
Former Iraqi dictator Saddam's regime had planted millions of mines at the bordering areas with Iran during the 8-year imposed war against the country.
In relevant remarks in 2017, Representative of the International Committee of the Red Cross (ICRC) in Tehran Florence Gillette lauded Tehran's effective efforts to demine the contaminated areas, and said other world states should use Tehran's experiences.
Gillette pointed to the war landmines and explosives remained from the Iraqi-imposed war against Iran (1980-1988), and congratulated the Defense Ministry and Demining Center for their great achievements in the cleansing process.
She said that Iran's experiences in this field could be used by other countries which are facing such problems.
Gillette also admired Iran for its efforts to boost knowledge of Afghan refugees concerning hazards of landmines, when they are returning home.
Iranian Deputy Foreign Minister Seyed Abbas Araqchi had also said at the time that removing the explosives remained from war era is a difficult task in the world.
He expressed regret that victims of such explosives are mainly children, women, farmers and cattle-breeders.