Iran
North America
DM: Pressures on Iran's Missile Power Due to US Disappointment at Military Action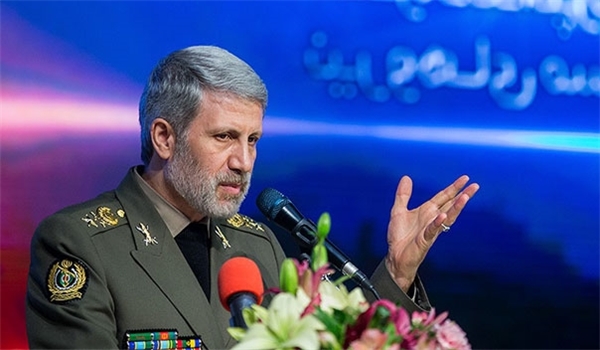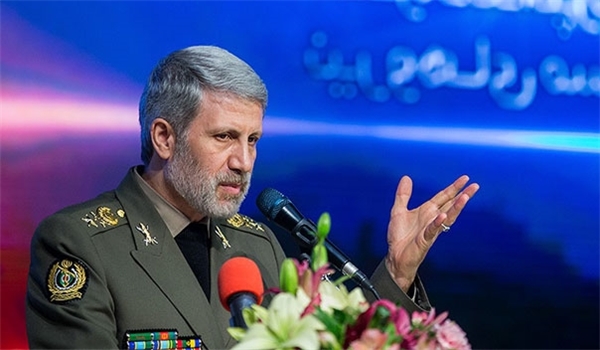 Defense Minister Brigadier General Amir Hatami said the US is using Iran's missile program as a pretext to pressure and weaken Tehran as Washington has been disappointed at the military option against Iran.
"Today, the enemies have grown disappointed at military threats and their pressures on Iran's missiles are becuase of their despair. But we do know very well that we can never neglect the defense power even for one moment," General Hatami said, addressing a forum in Tehran on Sunday.
He added that the US and its allies wanted to use the terrorist groups in Iraq and Syria to hit a blow to the Islamic Revolution but Iran's supports for the legal governments in those countries foiled enemies' plots and created the resistance pivot.
Iran has taken long strides in production of different missiles despite the US sanctions.
Commander of the Islamic Revolution Guards Corps (IRGC) Aerospace Force Brigadier General Amir Ali Hajizadeh said last Monday that Iran enjoyed the technology to widen the range of its missiles beyond the present 2,000km, but did not plan to increase the range as it sees no need.
"We have the capability to build missiles with higher ranges. The digit, 2,000km, is not a divine decree but what has been decided until today is based on our needs," Hajizadeh said, addressing Iranian university students in Tehran.
He said as regards the range of its missiles, Iran did not feel restrained either in technical terms or because of any agreement on the range of missiles.
General Hajizadeh noted that many enemy bases were in a distance of 300 to 400km away from Iran, while another group of such enemy targets were distanced 700-800km from the country.
He, meantime, blasted the West's pressures on Iran to limit the country's missile program and regional presence, and said, "Europe and the US are the two blades of the same pair of scissors to pressure the Iranian nation. Their strategy is similar and they have just distributed the tasks."
General Hajizadeh said even if Iran stopped its missile development or decreased its presence in the region, the country's problems with the US would never be resolved as these excessive demands of the US were meant to serve as pretexts to wear off Iran's power components and then invade the country easily.