Iran
Iranian Defense Minister Warns Great Satan US of Dire Consequences of Violating Iranian Airspace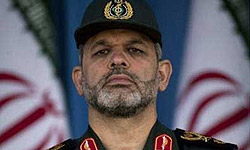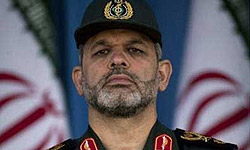 Iranian Defense Minister Brigadier General Ahmad Vahidi said Tehran has repeatedly warned the US to avoid violating Iranian airspace, and cautioned that the US provocative moves can be "problematic".
Speaking to reporters on the sidelines of his meeting with Iranian parliamentarians here in Tehran on Sunday, Vahidi warned that the US trespassing on Iranian borders can cause serious problems.
He did not mention what he meant by the word "problem", but he reminded that Iran has taken the legal routes and lodged complaints with the UN against the repeated violation of its airspace by the US, alluding that now any further US hostile move will be reciprocated with a similar response, and that Iran would no more show tolerance.
"Iran is sensitive about the trans-regional troops' performance in the region and these violations of the borders is one of the examples" that vindicates Iran's concerns, he said.
"Iran has issued warnings with regard to these cases that Americans have violated the borders and shown military moves."
On December 4, Iran said it has hunted a US ScanEagle Unmanned Aerial Vehicle (UAV) over the Persian Gulf after the drone violated the country's airspace.
Earlier, Iranian Foreign Minister Ali Akbar Salehi said that Tehran will protest against the United States' illegal moves through legal channels.
"We had formally protested such actions by the US and had announced that we would defend our borders by any means possible," Salehi said.
He stated that Iran will use the hunted drone as evidence against the US at international courts, and stated, "Of course, we had objected to the Americans before, but they claimed they were not present in our territories. We will use this drone as evidence to pursue a legal case against the US invasion at relevant international bodies."
Last month, Iran officially complained to UN Secretary-General Ban Ki-moon and the UN Security Council over the repeated violations of its airspace by the US drones and the illegal acts of the US Navy warships in the Persian Gulf and the Sea of Oman.
The two letters were officially submitted by Iran's Permanent Representative to the United Nations Mohammad Khazayee late in November.
Iran said the US Navy has carried out "illegal and provocative acts."
The letters urged the UN chief to warn the US against the continuation of acts in violation of international law and of the adverse consequences of any provocative and dangerous acts for which the United States government would be held responsible.