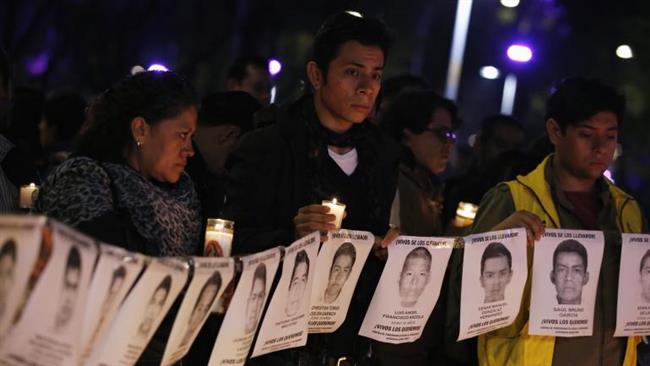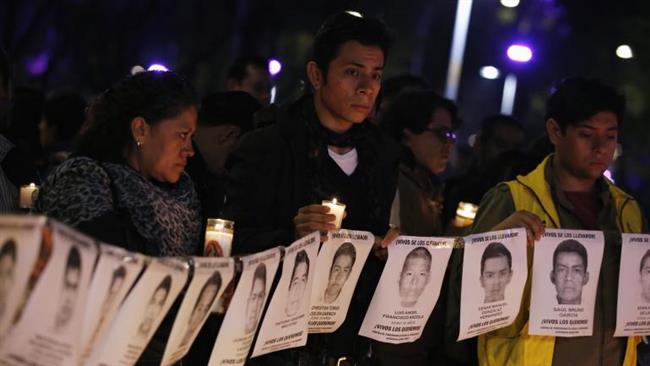 The office of Mexico's attorney general says Austrian forensic experts have failed to identify the charred remains thought to be those of some of the 42 college students who have been missing for months.
On Tuesday, the attorney general's office said that experts working at the Austrian forensic lab at the University of Innsbruck had not found enough DNA to identify the remains.
The experts said that "excessive heat" had damaged the mitochondrial DNA in fragments of teeth and bones to the point where "normal methods" could no longer be used to reach conclusions.
Only 16 sets of remains had been sent to Austria, with authorities saying that the rest had been completely damaged and were of no use.
The Mexican attorney general's office added that they had authorized a new round of testing.
The Austrian university has already identified the DNA of one of the missing students, Alexander Mora, among the remains.
In September 2014, 43 students went missing after gang-linked police attacked their buses in Iguala in Guerrero State and handed them over to members of the Guerreros Unidos drug gang.
The gang members told investigators that the students had been taken to a landfill, where they were killed and burned.
The Mexican judiciary has so far filed arrest warrants for 45 people, including Iguala's former mayor, on charges of kidnapping the missing students.