Syria
Doctors Without Borders urges Syria neighbors to allow refugee crossings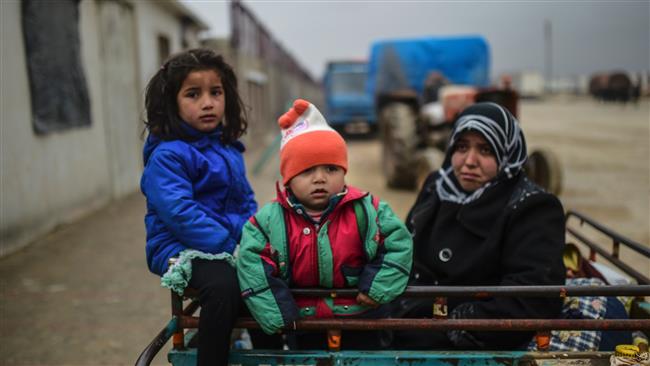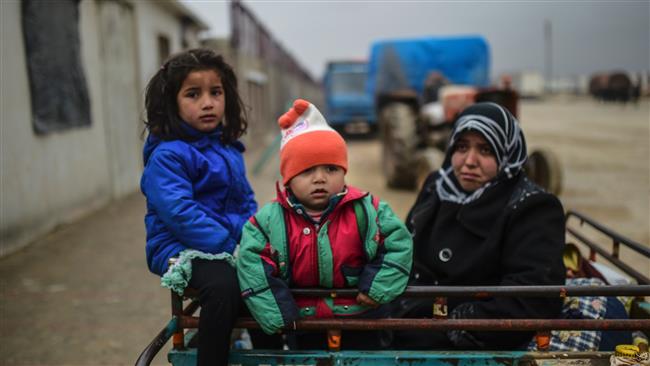 Doctors Without Borders says Syria's neighbors should open their borders to allow the crossing of people fleeing the conflict that keeps claiming more lives near the Syrian borders.
Jerome Oberreit, head of the charity organization, known by its French acronym as the MSF, said on Saturday that by closing their borders to Syria, neighbors are denying the war-affected people a major lifeline in the time of the conflict.
"We need to ensure that the border between Syria and other neighboring countries remains open. It is a lifeline and people should have the right to flee conflicts," Oberreit said, slamming ideas such as setting up safe zones inside Syria as it could lead to more fatalities in border regions.
The remarks came after 28 people, all of them civilians, were killed in an attack on a camp of displaced Syrians in Idlib Province near the Turkish border. Turkey has closed the frontier, saying it can no longer afford more refugees into its territory.
Millions have been displaced as a result of more than five years of deadly turmoil in Syria. Many have already been settled across the border in countries such as Turkey, Lebanon and Jordan. The three neighbors continue introducing strict restrictions at border checkpoints.
The MSF chief also lamented the dire situation of its hospitals and staff in Syria, saying dozens of its facilities have been targeted by air and rocket attacks over the past months.
"We are working in a very extreme environment and unfortunately a lot of other structures have been hit that are totally unnoticed," Oberreit stated.
The remarks came a week after one of the MSF hospitals in Aleppo was demolished by airstrikes. The MSF says at least 55 people were killed in the incident which happened in Al-Quds health facility on April 28.