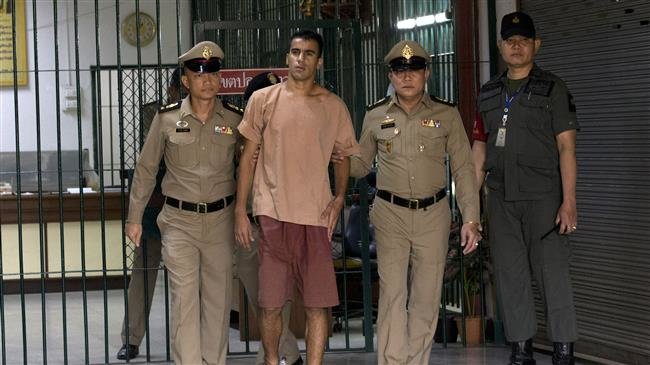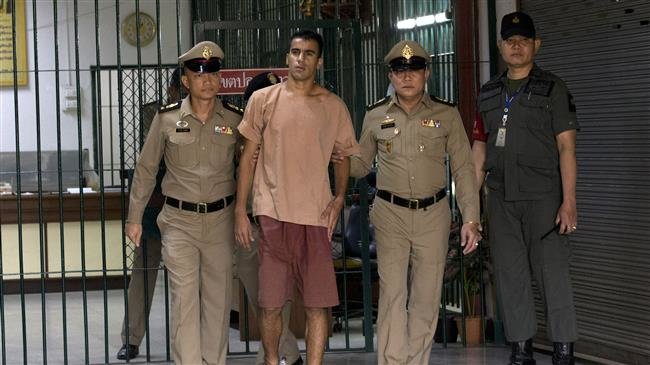 A Bahraini refugee footballer in Thai says he does not want be sent back to his homeland, as he arrives at a court in Bagkok to fight Manama's extradition request.
Hakeem al-Araibi arrived at the criminal court on Monday to launch a formal challenge against being sent back to his country of birth, where he says he may be subjected to torture or even face death if he is returned.
Upon arrival at the court, Hakeem al-Araibi asked reporters and football officials to help secure his release from the Thai jail.
"Please don't send me to Bahrain," he shouted to reporters as he was led into the courtroom in chains.
The 25-year-old Australian resident and refugee from Bahrain has spent almost 70 days in detention in Thailand while Bahrain, his country of birth, seeks his extradition. He plays for Melbourne soccer club Pascoe Vale FC.
He was stopped and detained at a Bangkok airport in November 2018, as he arrived in the Asian state for a holiday, pending a court decision on whether to extradite him to Bahrain upon Manama's request.
The court on Monday said the footballer will remain in prison for two more months "to object (to) the extradition request," and would need to present his case in April when the judges reconvene
In Bahrain, he was convicted of vandalizing a police station, but al-Araibi says he was out of the country playing in a match at the time of the alleged offence.